A Woman Ain't I – The Story of Sojourner Truth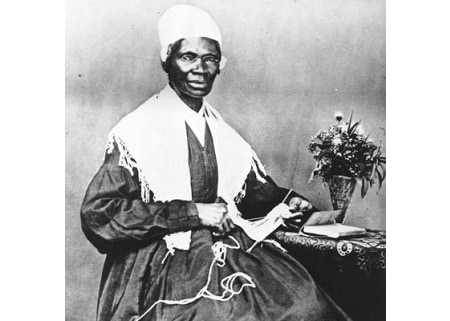 POSTPONED – Check back for more information later.
Green Mountain Academy for Lifelong Learning (GMALL) welcomes Kathryn Woods on Tuesday, March 24th at the Manchester Community Library, to recreate the remarkable life of famous escaped slave Sojourner Truth. Born a slave in New Paltz, New York, Isabella Baumfree walked away from slavery and in her travels evolved into Sojourner Truth: maid, laundress, evangelist, abolitionist, suffragist. This program joins Sojourner Truth at the end of her life. She recalls her early days as a slave, details her relationship with God, and shares poignant stories of her days walking through this land, using her own words, speeches, and songs. Registration is $18 in advance or $22 at the door. For more information or to register, please call our office at 802-867-0111 or visit greenmtnacademy.org.
Register HERE