Arts Alive
Dorset's artists find creative inspiration in the area's natural beauty, its people, and its rich history. A number of artists have made Dorset their home. A variety of fine and performing arts programs bolster our creative community, including art galleries, museums, live theater, concerts, and more. Downstairs by Theresa Rebeck starring Tim and Tyne Daly. Photo by Gerry Goodstein
Dorset's community is filled with artists and entertainers who find inspiration in their surroundings. Dorset celebrates the arts with live professional and amateur theatre, art galleries featuring local and nationally-recognized artists, dance and musical performances, and more.
 
Dorset Players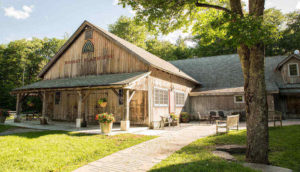 The Dorset Players have been entertaining crowds since 1927, when a group of Dorset residents produced a three-act play at the Dorset Town Hall. The organization built the Dorset Playhouse, which has been home to Dorset Players' productions for 90 years. The Dorset Players welcome local actors from across the Northshire to perform in a variety of live performances. This events include annual performances by Missoula Children's Theatre and the well-loved One Act Festival. The Dorset Players season runs from October through May.
Learn more about the Dorset Players current season
Dorset Theatre Festival
Since 1976, Dorset Theatre Festival has shared world-class live theatre with residents and visitors alike. Every summer, Dorset Theatre Festival mounts four main stage productions, featuring some of the country's most talented actors, playwrights, and directors. Dorset Theatre Festival's home is the Dorset Playhouse, located on Cheney Road. In addition to its regular performances, Dorset Theatre Festival is committed to providing educational opportunities to aspiring artists and performers. These opportunities include new play development programs, women artists writing group, the annual writers retreat, and much more.
Learn more about the Dorset Theatre Festival's current season
3 Pears Gallery
Located on the historic Dorset Green, 3 Pears Gallery offers two floors of fine art, original artisan pieces, and decor for the contemporary to the country home. 3 Pears Gallery also features handcrafted gifts, pottery, jewelry, and more, crafted by local artists. It's not hard to lose track of time when you're here.
Southern Vermont Arts Center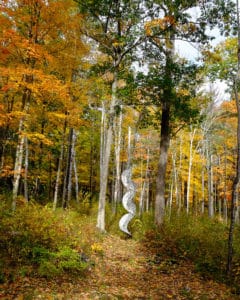 Southern Vermont Arts Center is a multidisciplinary arts organization located in Manchester with a mission to promote and nurture the arts. Located on 100-acres, the campus encourages you to reimagine the arts. It includes a state-of-the-art museum, studio space, a 400-seat auditorium, and the largest sculpture garden in the state of Vermont. The Yester House welcomes dozens of individual and group art exhibitions each season and features 10 distinctive galleries. The campus also includes the Elizabeth DE C. Wilson Museum & Galleries, a contemporary exhibition space for visiting artists, and The Arkell Pavilion, home of Manchester Music Festival's Summer Series and other events throughout the year.
Manchester Music Festival
Manchester Music Festival welcomes internationally-renowned classical musicians for five weeks of summer concerts in the Green Mountains of Vermont, on Thursday and Saturday evenings.
 Manchester Music Festival is a non-profit organization that offers world-class performances and integrative music education to engage the public and encourage the enjoyment, preservation, and celebration of classical music. Its programming blends familiar classics with more adventurous chamber music offerings, spanning music of the Renaissance and Baroque through the contemporary compositions of our time.
Taconic Music
Taconic Music. In October 2016, Ariel Rudiakov and Joanna Genova launched Taconic Music with a mission to provide Southern Vermont communities with year-round concerts, lessons and educational programs built upon the rich traditions of classical music. At the same time, they offer inclusive points of entry through a variety of genres for people of all ages and walks of life who value music as part of their daily lives. Music in Action brings programs for children to area schools and the Manchester Community Library (MCL).  Strings for Kids offers violin, viola, and cello lessons for ages 5–18. Taconic Chamber Players, their resident ensemble, has a broad repertoire of Baroque, Classical, Romantic and contemporary works, including pop, rock and jazz arrangements, and performs in venues ranging from private homes to concert halls, in traditional and non-traditional spaces.
Weston Playhouse
The Weston Playhouse, with Dorset Theatre Festival, have been at the heart of Southern Vermont's arts scene for decades. Vermont's oldest professional theatre company presents a summer season of thrilling musicals, breath-taking dramas and compelling new works on two distinct stages. The Playhouse is home to its major MainStage productions. The Rod and Gun Club is home to its OtherStages program. While the talent and artistry on Weston's stages comes straight from New York, Chicago and other renowned theatre hubs, the work is distinctly "home grown." Weston's Producing Directors craft each season for a discerning and enthusiastic regional audience.