"I Do"
Whether it be a rehearsal dinner, lavish wedding reception, intimate elopement, bridal shower, or brunch with family and friends, you'll find the perfect venue for your special day in Dorset. The region has all the services you'll need to help you plan for any occasion.
Venues
Barrows House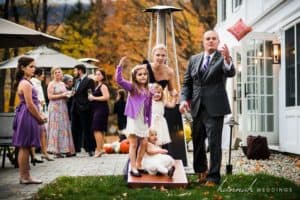 Barrows House is located on six manicured acres and offers a truly memorable destination for your Vermont wedding. From an intimate group of 10 to an elaborate affair for over 200, Barrows House works with you to create a unique experience personalized to you and your interests – whether that's dancing under the stars on the tented terrace or garden tent, or in the Tap Room or Greenhouse. Their team of event coordinators can assist you with every detail, every step of the way. Their team can recommend other local vendors for your full-service Vermont wedding, including floral arrangements, linens, cakes, and music.
Marble House Project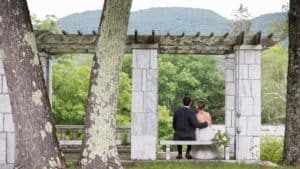 Marble House Project is located just minutes from the Dorset Village Green and rents its facilities for weddings and other special events throughout the year. Our Green Mountains provide a breathtaking backdrop, and the Marble House Project Property has a variety of event spaces with an abundance of natural beauty. The event barn can accommodate cocktail receptions for up to 200 guests or seated dinners for up to 115. With stunning marble at every turn throughout the property, it is beyond picture-perfect.
The Dorset Inn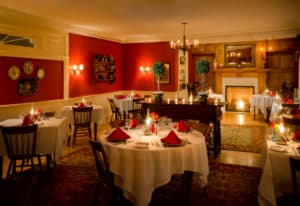 The historic The Dorset Inn offers a charming background for more intimate weddings, as well as all the events leading up to the big day – from showers to rehearsals. The Dorset Inn includes a Garden Room, Dining Room, Tavern, and an outside garden, accommodating up to 80 guests. With a full bar and award-winning wine list, The Inn can meet all of your food and beverage needs.
The Old Gray Barn
The Old Gray Barn is located just north of the Dorset Village Green. Tucked into a hillside overlooking the pristine meadows of the Mettowee Valley, this venue is both elegant and rustic. The two-story barn includes a viewing balcony for cocktail hour and after-dinner lounging, a bride's room to get ready, large sliding barn doors that open to a spacious deck, and expansive lawn spaces that allow you to extend the party outdoors. The Old Gray Barn also has a ceremony site and can accommodate up to 200 guests.
Cakes & Sweets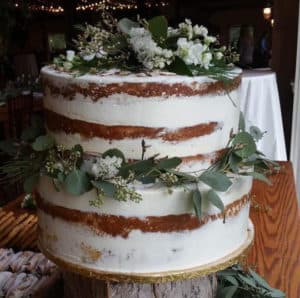 Dorset Bakery does it all: wedding cakes, dessert buffets, and more. They offer a variety of cakes and desserts for weddings, with gluten-free and vegan options. Their menu, made with fresh, local ingredients when able, includes cookies, cupcakes, mini eclairs, mini cheesecakes, fresh fruit tarts, and apple cider donuts – just to name a few.
Justice of the Peace
Dorset is home to a number of Justices of the Peace who can perform your wedding ceremony. Contact Dorset's Justices of the Peace.