The Unsung Heros of Our Town & Region?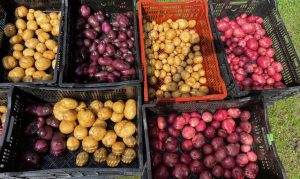 Our farmers and food producers. There is a wide variety of local produce, dairy, meats and value-added products grown and produced right here in Dorset and surrounding towns. Photo above: Juliette from NYC interned for Northshire Grown: Direct, an online direct to consumer platform for area growers. For a complete listing of area farms and producers, CLICK HERE!
Here's where you can find them:
Dorset Farmer's Market – Sundays from 10am until 2pm (summer/fall at HN Williams, winter at JK Adams)
Manchester Farmer's Market – Thursdays from 3pm – 5pm
Londonderry Farmer's Market – Saturdays 9am – 1pm
Also check out Dorset Union Store and HN Williams Store, who both carry lots of local goodies!
Dorset Maple Syrup – In a Class of its own! Vermont is the nation's leading producer of maple syrup and Dorset producers are amongst the best in the state! Havoc Hill Sugar House, Dorset Maple Reserve and Merck Forest and Farmland Center, of neighboring Rupert, are a mix of larger, state-of-the-art producers and smaller, generational family operations – all of whom are dedicated to producing the finest maple syrup Vermont has to offer.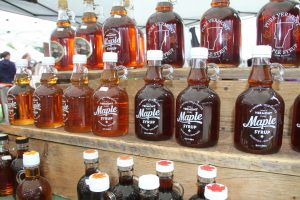 Their maple syrup is available locally at Dorset Union Store, HN Williams, JK Adams Kitchen Store, and East Dorset General store.
Visit Dorset Maple Reserve and Merck Forest and Farmland Center for more details.