Learn & Explore
Dorset offers unparalleled opportunities for your child to learn and explore. Whether your child is entering preschool or preparing for college prep, the Dorset region has a wide range of high-quality public and private educational opportunities. Photo of Burton and Burton Academy
Dorset has unparalleled educational opportunities for early education through high school students with offerings at both public and private institutions. Educating your child in the Dorset area is a wonderful opportunity for families. There are many immersive, outdoor, and experiential educational opportunities for students of all ages in Dorset. Residents can send their high school-aged students to Burr and Burton Academy, one of Vermont's five town academies. Though independent by charter, BBA operates as a public school for 13 area towns.
Red Fox Community School
The Red Fox Community School's mission is to educate students through a progressive approach to be independent thinkers, creative problem solvers, and engaged, respectful community members. Located in nearby Manchester, Red Fox empowers students to take charge of their own learning, to become stewards of their own knowledge, and to be confident community members. The Red Fox School meets children where they are, allowing them to develop at their own pace.
Lawrence School for Young Children
Lawrence School for Young Children is a 5-star Early Childhood Program, offering Pre-K education for three- and four-year-old children in Dorset. The school offers a number of enrollment options with flexible scheduling to meet each family's needs. This includes school year sessions, summer sessions, and vacation camp sessions. Lawrence School for Young Children offers private one-on-one swim lessons during summer session, and students regularly enjoy special classes and trips to nearby attractions.
The Dorset School

The Dorset School is nestled on eight acres in the heart of Vermont's Green Mountains, serving students from Kindergarten through grade eight, with special education programming. The school is highly regarded for its quality educational opportunities, intimate classroom instruction, and high standards of academic excellence. The Dorset School is a member of the Taconic Green Regional School District, which supervises six schools in the region.
Long Trail School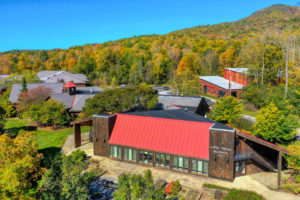 Long Trail School is a coeducational, college preparatory day school located in Dorset, serving 2oo students in grades six through 12 from nearby towns in Southwestern Vermont and New York, as well as students from other countries. Long Trail School prides itself on its small class sizes, talented faculty members, welcoming community, and rigorous academic curriculum. It is the first Vermont school to offer the International Baccalaureate Diploma Program, designed for highly motivated juniors and seniors.  The 16-acre campus includes a state-of-the-art field house, fitness center, athletic fields, performing arts center, and an expansive greenhouse.
Burr and Burton Academy
Situated at the foot of Mount Equinox and overlooking picturesque Manchester Village, Burr and Burton Academy has a proud tradition of educating students of diverse backgrounds and talents in a supportive and caring environment. Students at BBA enjoy a great deal of freedom in their education, with more than 170 courses to choose from. Burr and Burton complements its challenging academic curriculum with expansive athletics and arts experiences. And with a 10-1 faculty-to-student ratio, Burr and Burton serves less than 800 students in grades 9-12, including students from 13 countries.