GMALL & Hike Dorset: Mushroom Foraging September Workshop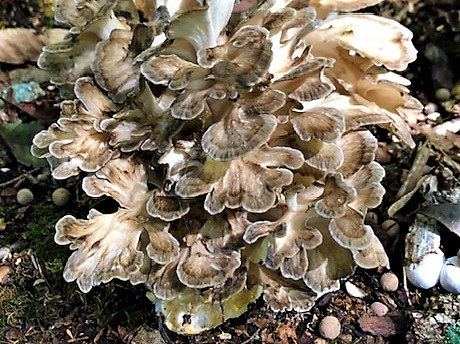 GMALL & Hike Dorset: Mushroom Foraging September Workshop
Owl's Head Town Forest, Dorset
Pick one: 9am-noon or 1pm-4pm
With countless species to choose from, this adventure will demonstrate the forests ability to spawn new life through the season. Chef Ian will demonstrate the ability to safely forage wild mushrooms. Proper field guide comprehension using the best foraging techniques along with a thorough culinary discussion will highlight the program. Don't miss your last opportunity this year to enjoy a safe, fun and wild walk through the woods!
Dress appropriately for hiking in the woods on terrain that may be uneven and rocky. Bring a basket, a water bottle, and insect spray.
Owl's Head Town Forest is located in Dorset. Take Route 30 to Raptor Lane. Drive 0.3 mile on Raptor Lane and then turn left. There is a sign that reads "Hike Dorset… Owl's Head Town Forest Trailhead & Parking Area 0.4 Mi." Click HERE for map of Owl's Head Town Forest.
Register for this event here: https://www.greenmtnacademy.org/events/mushroom-foraging-september-workshop-pm/