Reception for "All Creatures Great and Small"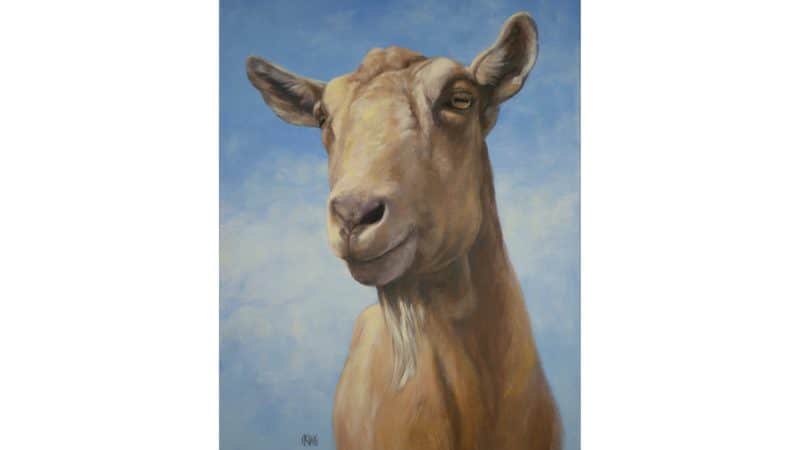 The public is invited to an opening reception for "All Creatures Great and Small" at 3 Pears Gallery on the Dorset Green, Saturday, February 15, from 1 – 4 pm. Enjoy a glass of the gallery's signature pomegranate prosecco punch and munch on delicious nibbles as you delight in a menagerie of the wild and the domesticated, expressed in a variety of media.
"We love animals and are delighted to be surrounded by so many different creatures," says Judith and Greg DeLuca, gallery owners. "It is so very special to us that our award-winning artists made them all!"
Winter Gallery hours: 11AM – 5PM, Closed Tuesdays.
Photo credit: Caryn King, Eddie The Goat, Acrylic on Canvas.