Vermont Monsters, Legends and Lore at the Dorset Library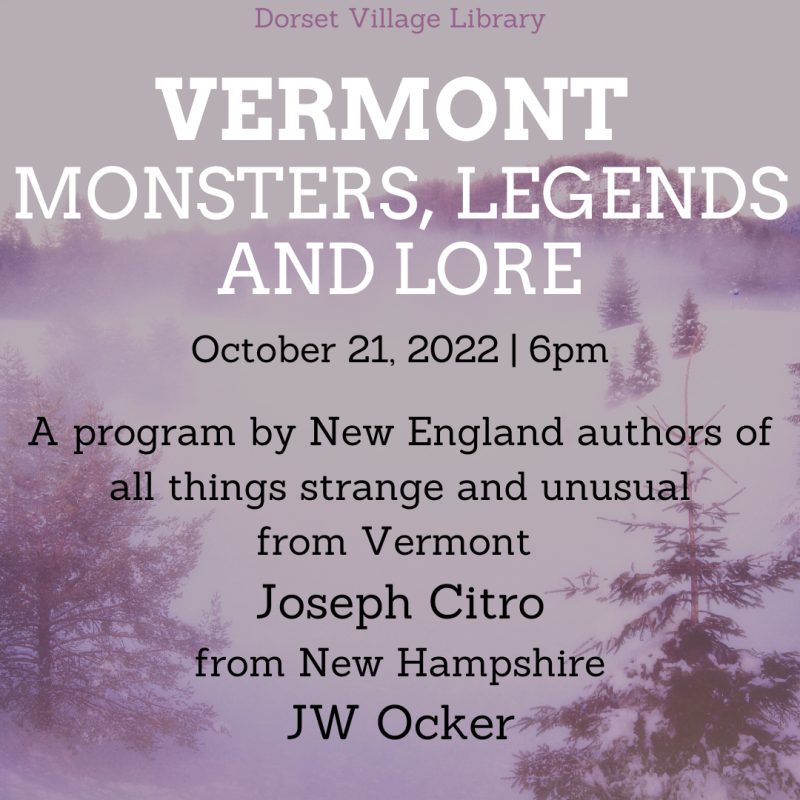 Vermont Monsters, Legends and Lore
Dorset Village Library
Join us on Friday October 21st at 6pm to learn about Vermont Monsters, Legends and Lore!
JW Ocker, from Nashua, NH, is the author of many non-fiction books such as "Cursed Objects" and "The New England Grimpendium" as well as fiction for kids and young adults.
Joseph Citro, from Vermont, is an expert on all things creepy in Vermont.  He's written many novels, like "Lake Monsters" and "The Gore", and non fictions.
The focus of the program will be Vermont, and keep your eye out, you may catch a glimpse of Pig Man from Northfield as well as Champ, our very own Lake Monster!  The program will be followed up with a brief question and answer session and both authors will have books for sale!
Our October display both of these authors, as well as some other books that expand on the Vermont Monsters, Legends and Lore!