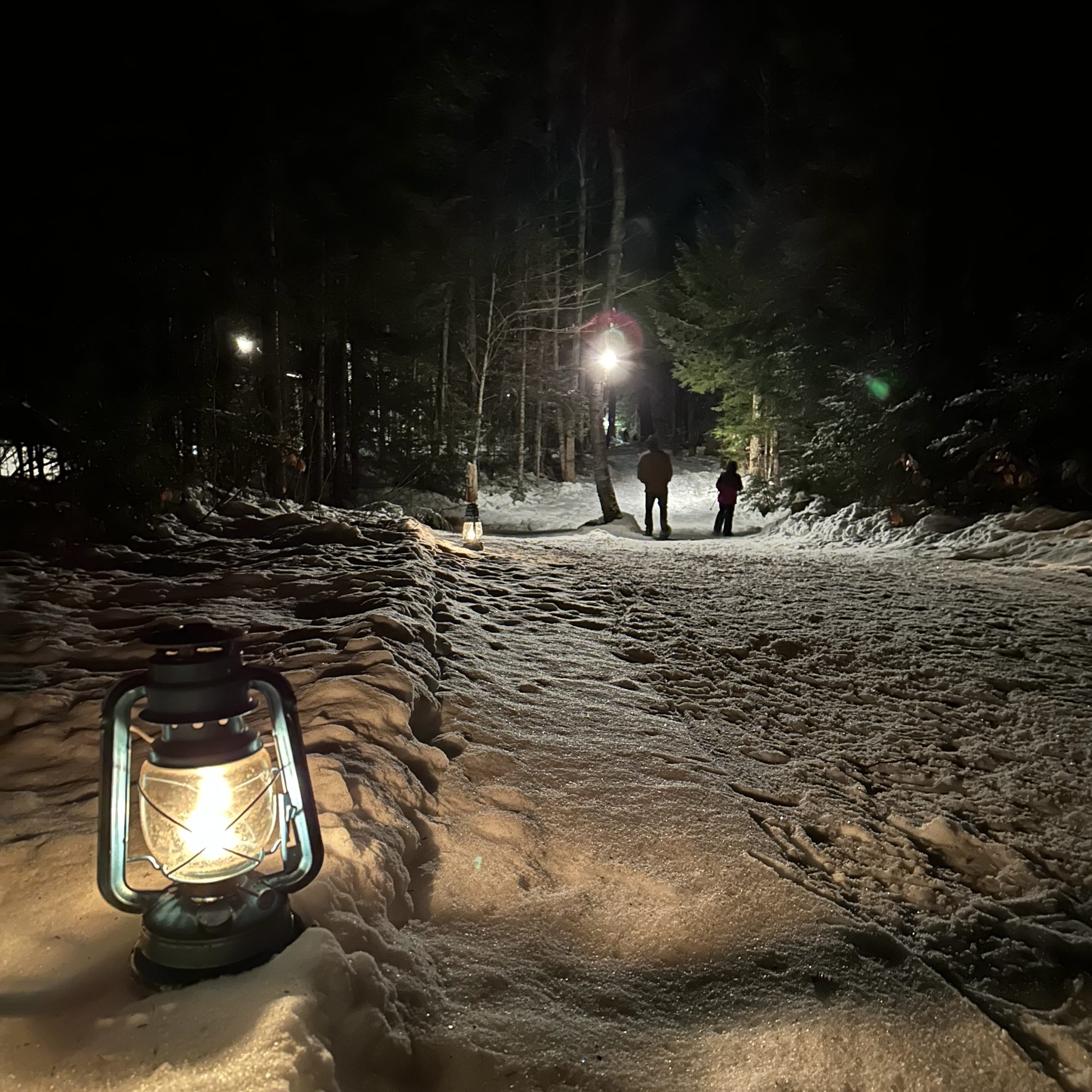 "Winter is not a season, it's a celebration." — Anamika Mishra
In Vermont, we celebrate the arrival of the first big snow storm. With it comes a plethora of new outdoor activities. Skiing, sledding, ice skating and more– we are lucky here in Dorset to be close to all of them. There is something for everyone!
Cross-Country & Nordic Skiing
We have several great options for cross-country skiing, Wild Wings Ski Touring Center in Peru (less than a 30 minute drive) and the Viking Nordic Center in Londonderry (about 30 minutes). Both offer groomed trails, miles of skiing and trails for multiple skill levels. Don't have your own skis? Both also have rentals available. Check out their websites for up to date trail conditions and special events – Wild Wings offers kids ski camps seasonally, as well as xc races, Viking Nordic offers night skiing and the kids Cookie Punch. Just looking to get out on the snow? The Dorset Field Club allows cross-country skiing on its golf fields but please note they are not groomed. 
Sleigh Rides
Located in Londonderry, Taylor Farm is one of the few places in Vermont still offering horse drawn sleigh rides in winter. Rides are private, require reservations and include a tour through the woods with hot cider to keep you warm. A truly unique experience! 
Snowshoeing & Hiking
The beauty of snow covered trees this time of year makes winter hiking and snowshoeing so memorable. In Dorset we have many wonderful trails through Hike Dorset and the town. Bring your own equipment and check out Cutler Memorial Forest, Pinnacle Forest & Tower and Owl's Head Town Forest. All have hiking trails suitable for snowshoeing. A bit further away but within 30 minutes there is Merck Forest & Farmland Center in Rupert and Smokey House Center in Danby. Both have self guided trails for winter exploration. Looking to snowshoe but don't have equipment? Viking Nordic Center in Londonderry also has a dedicated snowshoe trail and they offer equipment rentals. 
Sledding
What would winter be without some good old fashioned sledding? A few local favorites: sledding at the Dorset Field Club and in front of the observatory at Burr & Burton. For those that want to take it to the next level: Stratton offers tubing in their Coca-Cola Tube Park (open to ages 5 and up).
Downhill Skiing & Snowboard
How can you mention winter fun without the mention of skiing and snowboarding? Dorset is conveniently located near three of the best ski resorts in Vermont – Stratton Mountain Resort, Bromley Mountain Ski Resort and Magic Mountain. All are within a short drive of Dorset. Stratton boasts 99 trails, 670 acres of skiable terrain and almost full coverage snowmaking. Trails range from easy to expert only and the resort has 11 lifts. Bromley Mountain is Vermont's only south facing ski resort giving it the nickname "The Sun Mountain". It was ranked within the top three "Kid Friendly" resorts in the East by Ski Magazine. Bromley has 47 trails and 10 lifts. Magic Mountain is located in Londonderry, has 39 trails over 135 acres. Magic claims the most extensive tree-skiing/glade network in Southern, Vermont and has an impressive 1,500 vertical drop.  
Ice Skating
The Northshire Civic Center is home to Riley Rink, located in Manchester Center, just a short drive from Dorset. Riley Rink is open in the winter months for public ice skating, hockey and figure skating. You can even go there to catch Burr and Burton Girls and Boys Bulldogs hockey games. Check their website for open skate and hockey game times. 
Winter Camping
Merck Forest & Farmland Center, just 10 minutes from the Dorset Green offers winter camping through their rustic cabins. Equipped with a wood-burning stove, outhouses and bunkbeds the cabins are a perfect place to get away for a winter forest adventure. Also not far from Dorset are the Long and Appalachian Trails on the Green Mountain National Forest. Snowshoe during the day and camp at night at one of the many lean-to's and cabins on the trail system. 
Ice Fishing
East Dorset is home to a Vermont State Park – Emerald Lake. Once the lake freezes over the park is open to ice fishers and winter hiking. Common catches include perch, pike, small-mouth bass, bullhead and panfish. 
With so many winter options, it's hard to pick just one. But remember, there is always next year!