Churches of Dorset & East Dorset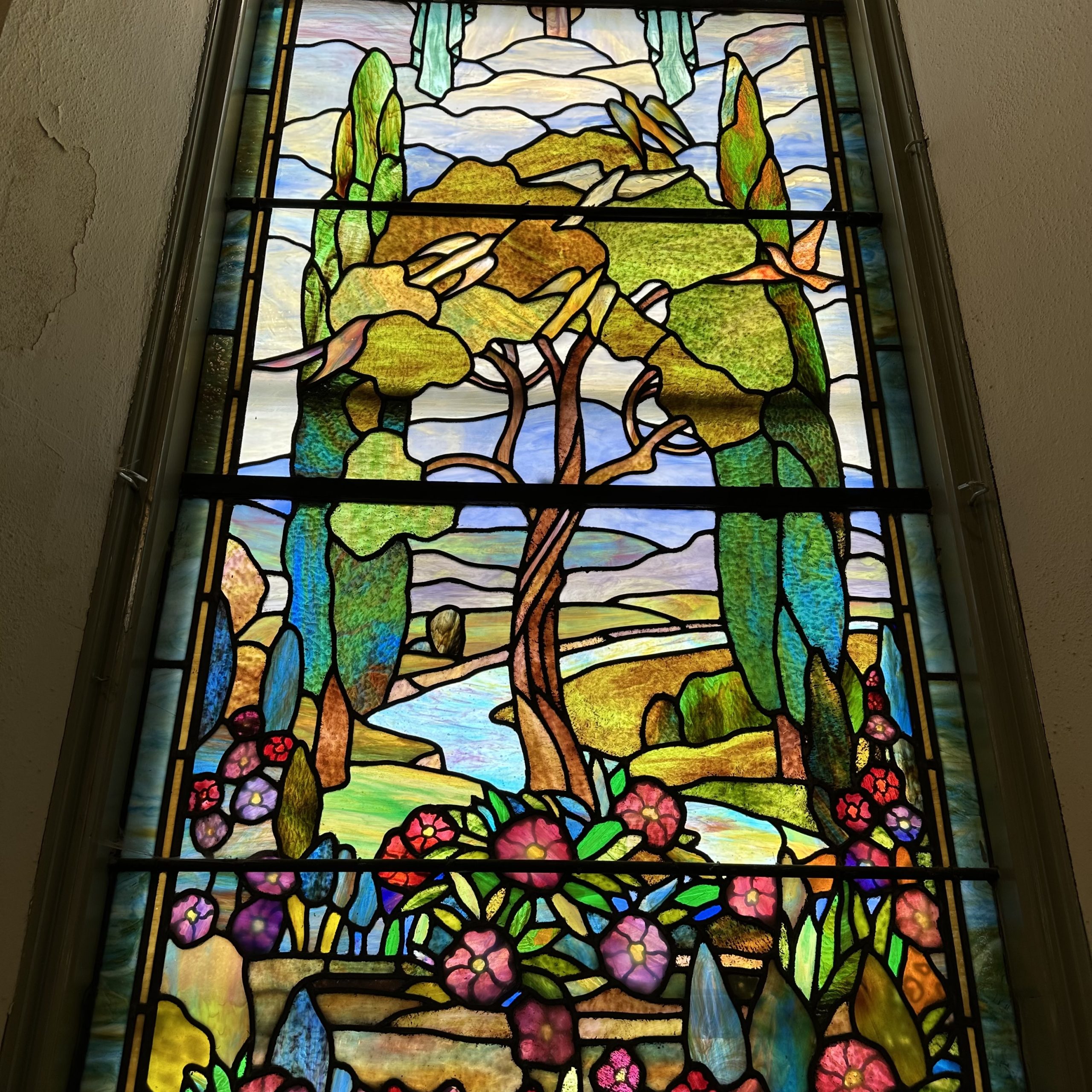 As daffodils start to emerge from the thawing ground, we are reminded that spring is back! For some this transition not only indicates a change in season but the arrival of Easter. There are two churches in Dorset – the East Dorset Congregational Church and the United Church of Dorset and East Rupert, both of which have Easter services coming up.
United Congregational Church of Dorset & East Rupert
Once located in a tiny meeting house called "The Lord's Barn" (located at the time in what is now the Maple Hill Cemetery), the United Congregational Church of Dorset and East Rupert has grown deep roots in Dorset, finding its permanent home near the town green off Church Street. 
Officially formed in 1784, the church has a history that spans over 200 years. Several fires relocated the church but a devastating fire in 1907 was the catalyst for the church building we see today. The stunning marble structure was constructed with Dorset marble from the Norcross Quarry, now a popular swimming hole located off Route 30. The Norcross West Marble Company graciously donated the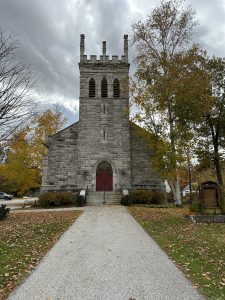 marble which was slated to head to New York City by train, local skilled laborers donated their time to build it, Tiffany Studios was commissioned for the rose window over the chancel and by 1910 it was complete- a beautiful marble church which the Manchester Journal called "a lasting monument to her builders."
Today, while there is no need to move, the church is in fact expanding. They are wrapping up a two year renovation slated to be complete by Easter. These renovations included a new wing for Sunday School, administrative offices, an updated kitchen and meeting hall as well as an elevator and handicap access. 
The church continues to be a source for community activities. They have a Youth Group, Sunday School, monthly Hiking Club, Exercise Group, Men's Group, and Quilting Group. AA and PFLAG (Parents and Friends of Lesbians and Gays) use their space for meetings. The church has monthly bus trips to Aldi in Bennington and is part of the Interfaith Council which provides a holiday meal and clothing to 150 families in the area. Many locals enjoy their Rummage Sale; the next one is Saturday, April 29 from 9 am – 1 pm.
During Holy Week there are activities all week, ending with Easter Service on Sunday, April 9 at 10 am. 
East Dorset Congregational Church
While not as large in size or members, the East Dorset Congregational Church is still mighty. The Sanctuary Church building was erected as a one room meeting house in 1838. In 1867, a call to neighboring churches in Manchester, Peru and Dorset led to a vote to examine the credentials of the group in East Dorset. The vote favored the church and the Congregational Church of East Dorset was formed. It started with just nine members and Reverend F.W. Olmsted as their minister.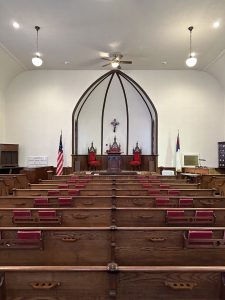 It has since seen many changes, including the addition of marble steps, a cellar, stained glass windows and a furnace replacing the original twin stoves that heated the building. In 1914, the Chapel was built next to the Sanctuary Church to accommodate the need for a multi-purpose fellowship hall. Today, rather than heat the larger Sanctuary Church in the winter, the Chapel is used for regular service. It is also utilized as a community space for some Wilson House meetings, Yankee Driving School, and parking during Bill Wilson Day in June. 
Pastor Larry Jenney, who has been there for over 25 years, expressed that the church has seen its ups and downs since the 1800's. At one point, East Dorset was booming with the marble quarry industry. At times the church had over 50 children in their Sunday School Service. After many of the marble quarries closed, people moved to follow work somewhere else, leaving the church at one point with only four members. However, the church continues to strive, meeting weekly for Sunday service at 9:30 am, including on Easter. Visit us at. Discover Dorset Vermont.