Dorset Union Store: A 200 year history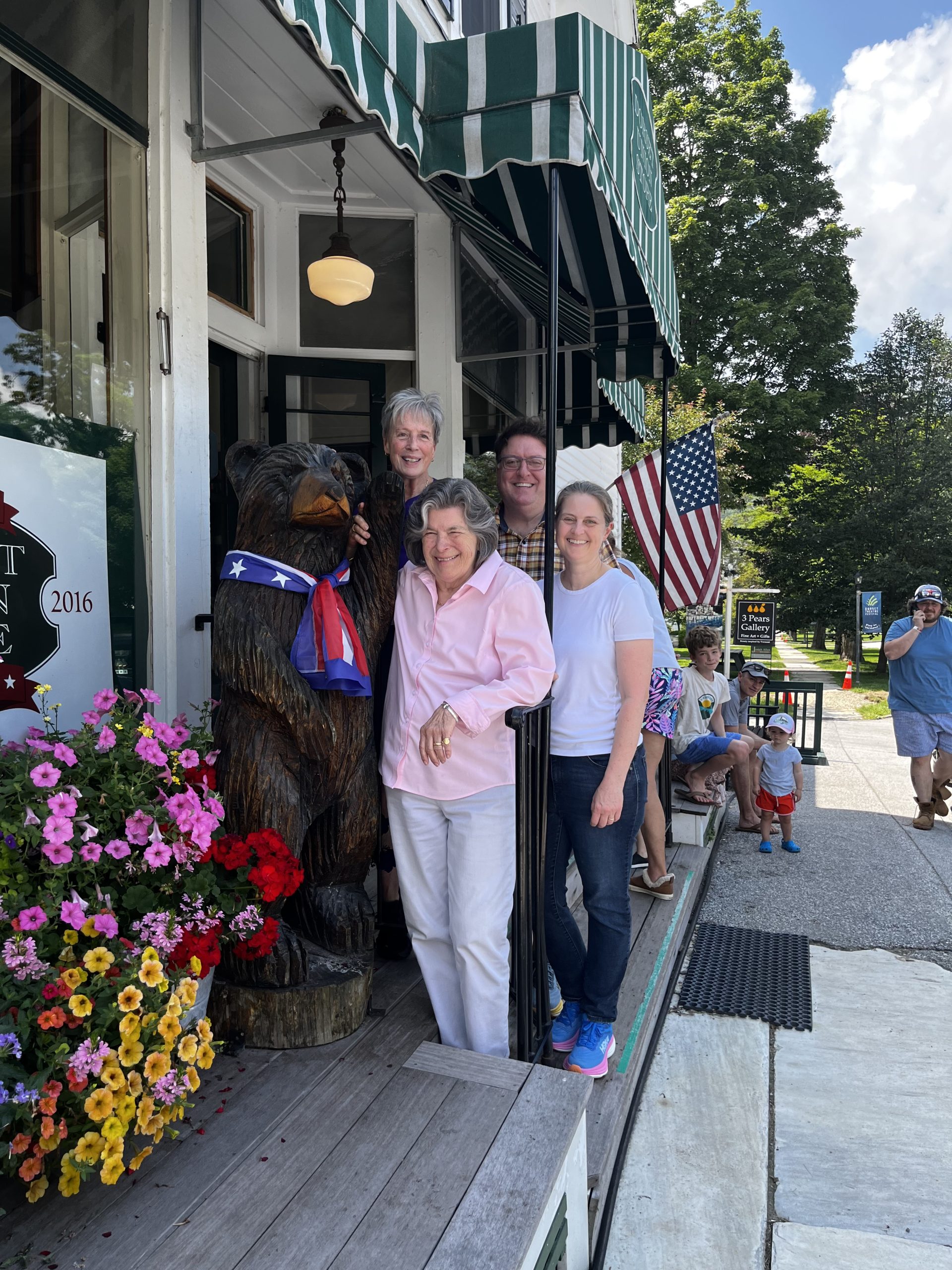 From left to right, Cindy, Gretchen, Paul and Julia
A beloved store in Dorset with an over 200 year old history, the Dorset Union Store is entering a new phase through owners Cindy Loudenslager and Gretchen Schmidt with the hiring of new general managers, Paul and Julia VanDerWielen. 
Cindy and Gretchen purchased the store in 2007 with the hopes of bringing it back to life after years of deferred maintenance almost causing it to go bankrupt. Cindy balanced working in New York and commuting to Vermont while Gretchen ran the day-to-day operations. Throughout the early years of ownership, the two built out the wine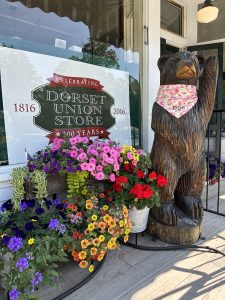 room and moved the coffee area to the front of the store and the deli closer to the kitchen. After Cindy retired from her New York job and fully committed to the store and Vermont, they continued growing the business through their concept that a 'modern general store needs food (really good food) to survive.' They hired real chefs to cook grab-and-go and prepared foods, and a real baker to make fresh daily pastries, muffins, pies and more. They navigated Covid by staying open and serving the community, continuing to be a local pillar for deli, speciality and drink items.
The store got its start in 1816 when it is believed it was moved from East Rupert to its current location on the Dorset Green. Norman Blackmor and Harvey Holley were thought to be the owners during this era under which it was called Dorset Union Store. The store operated over the years under many names including: S. F. Holley &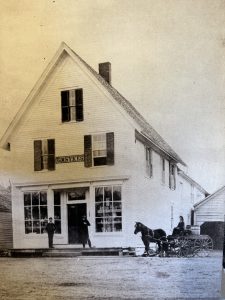 Co., Holley & Grey Co., Underhill & Gray, Clark Gray, and G.M. Sykes. Many knew the store as "Peltier's Market" when it was operated by Perry Peltier from 1926-1977 and then by Jay and Terri Hathaway from 1977-2004. When Cindy and Gretchen purchased it in 2007, the name was changed back to Dorset Union Store. With the addition of Paul and Julia as general managers this year,, Cindy and Gretchen are planning the store's next phase of growth. This includes expanding and revamping their wine room, increasing their catering business, upgrading their coffee area and installing a new POS system. 
Paul and Julia bring their passion for food (both earned their Le Grand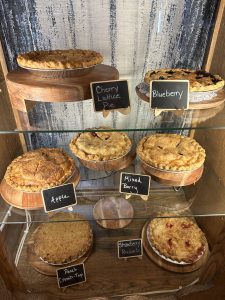 Diplome de Cuisine from Le Cordon Bleu) and their managerial skills (they  ran The Marble West Inn as well as their own business, Julia Paul Culinary) to DUS. With Paul and Julia, the store has expanded their product offerings, filling the shelves with new and exciting
sauces, pastas, chips, salsas and more but keeping local favorites like their to-go curry chicken salad, pot stickers and, of course, maple creemees. They have also added custom roasted in Vermont coffees, pop-up weekend food events, and a sandwich menu for the deli.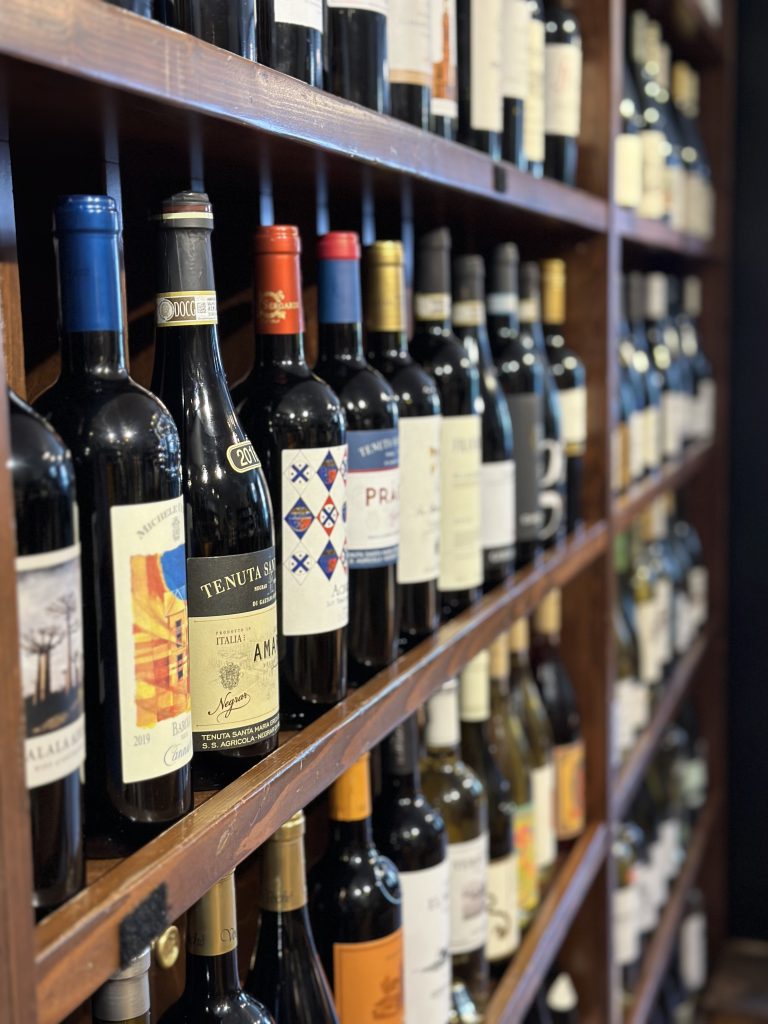 What you won't find at DUS is a store jam packed with Vermont trinkets or a lot of name brand items. You will find Vermont specialty foods and items the staff have picked as their favorites, like Kewpie mayonnaise and Cheerwine soda. In fact, Paul says the staff feel like they have a lot of say with the products in the store, suggesting and working together to create what makes DUS so special. Some of the 20+ staff members have been there for several decades, which goes to show how much people enjoy working there. And people enjoy coming to the store too. He states that customers are not just customers but friends and, in this community, family. He hopes that by adding events like wine tasting every Saturday, wine lovers in the area will come to the store, meet and connect with other wine lovers while sampling some of the curated wines only available locally in the Dorset Union Store. 
With Cindy & Gretchen and Paul & Julia – it's a winning collaborative effort for all of them and for the store! We are excited to see what else their collaboration will bring. Whatever it is,  we know it will be yummy!