Bennington Garden Club Presents: Growing the Next Generation of Environmental Stewards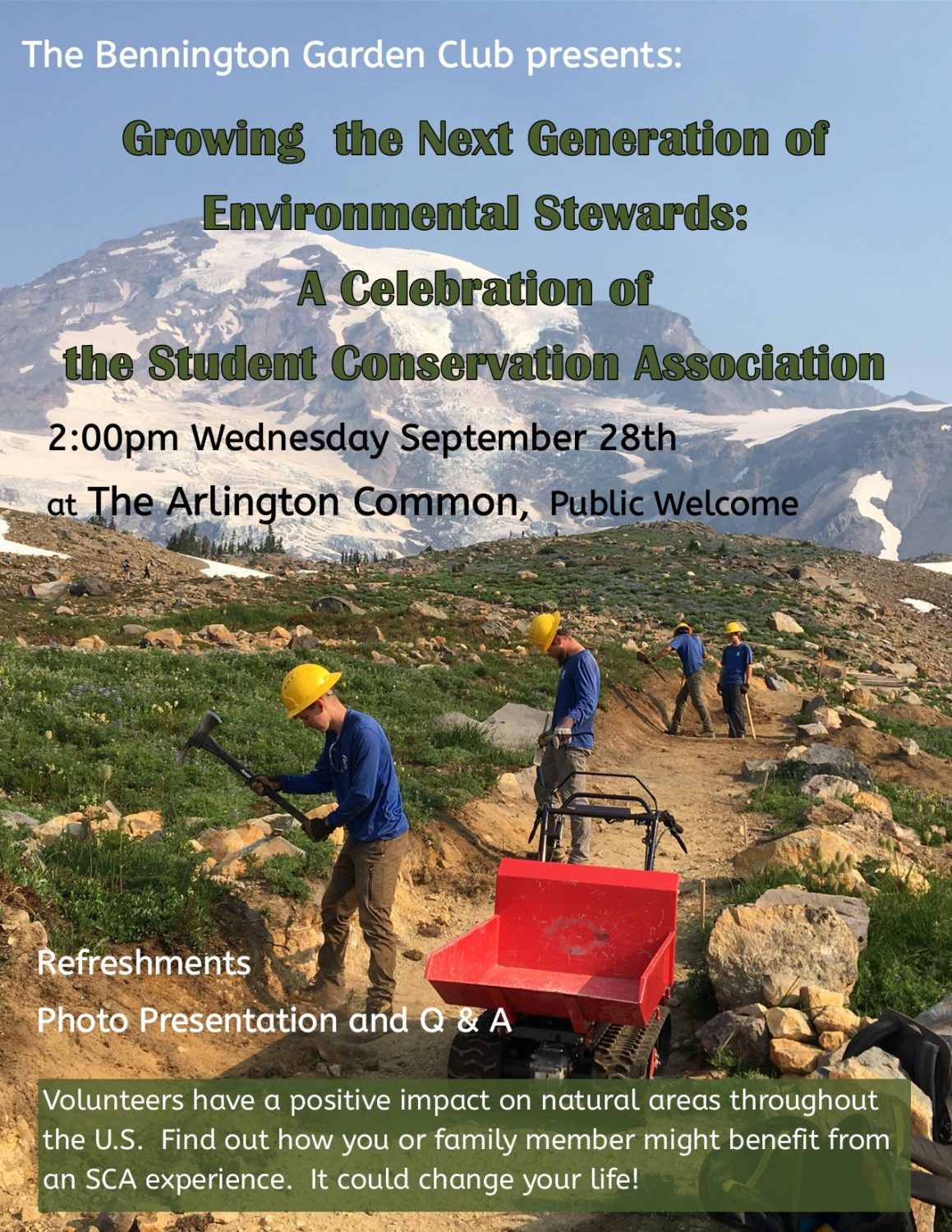 Growing the Next Generation of Environmental Stewards:
A Celebration of The Student Conservation Association
Wednesday, September 28th at the Arlington Common
The Bennington Garden Club has partnered with the SCA to host a special event to be held at the Arlington Common on Wednesday, September 28th at 2:00pm and is free and open to the public.  The event will highlight the transformative power of teamwork for environmental conservation and will celebrate the 100,000 volunteers in the SCA's 65-year history. It will feature presentations by Kevin Hamilton, SCA's VP of Communications; Donald Campbell, Regional Director for the Vermont Land Trust; and Martina Barnes, District Ranger of the US Forest Service and SCA alumna.
SCA members protect and restore national parks, marine sanctuaries, cultural landmarks and community green spaces in all 50 states. The SCA encourages volunteers from high school through graduate school level and beyond, and it fosters experiences that strengthen life skills that are crucial to prospering in school, work and home. Volunteers combat climate change and make a positive difference in parks and green spaces throughout the United States.  Don't miss this opportunity to learn more about the SCA, and find out how you or a family member might benefit from a volunteer experience.
http://benningtongardenclub.com