DHS: Third Thursday Lunch Lecture July 20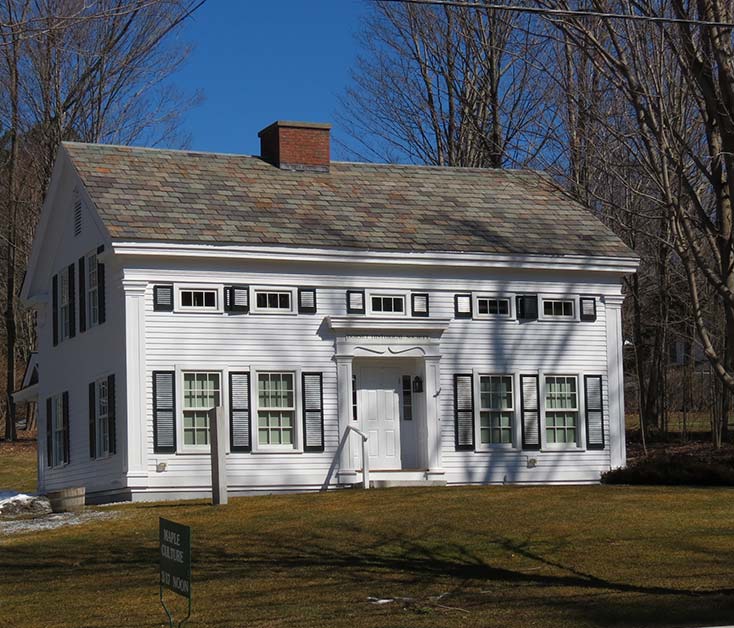 Third Thursday Lunch Lecture
For the Love of Vermont: The Lyman Orton Collection
Dorset Historical Society
Thursday, July 20 from noon -1pm
The Dorset Historical Society's Third-Thursday Lunch-Lecture on July 20th will feature author, Anita Rafael.  Anita will be discussing her book Orton Book Project: For the Love of Vermont: The Lyman Orton Collection.
Anita Rafael is a writer living and working in an 1840s carriage barn she rehabbed in 2005 in the village of Wardsboro, Vermont. Her feature articles about people, places, arts, food, travel, and events in Vermont have appeared in lifestyle magazines and newspapers throughout the state of Vermont since 2007, as well as on websites and travel blogs. Publications in Rhode Island and Southern Massachusetts printed her feature articles throughout the 1990s.
In October, 2022, Anita Rafael began working with Lyman Orton, proprietor of The Vermont Country Store, on the book about his forty-five year adventure in collecting the art of Vermont. The book, released in mid-2023, is titled For the Love of Vermont: The Lyman Orton Collection. (Hardcover, dust jacket, illustrations and photographs, 220 pages. Publisher: The Vermont Country Store).  The talk will be about putting the story of the artists together with Lyman's story about collecting art.
DHS's TTLLs begin at noon and last about an hour. Attendees are invited to bring some lunch; desserts and drinks will be provided. The event is free, open to all and handicapped accessible. The Dorset Historical Society's Bley House Museum is located on Route 30 at Kent Hill Road. For more information, see https://dorsetvthistory.org or call (802) 867-0331.