Under the Sea Dance Party at the Dorset Village Library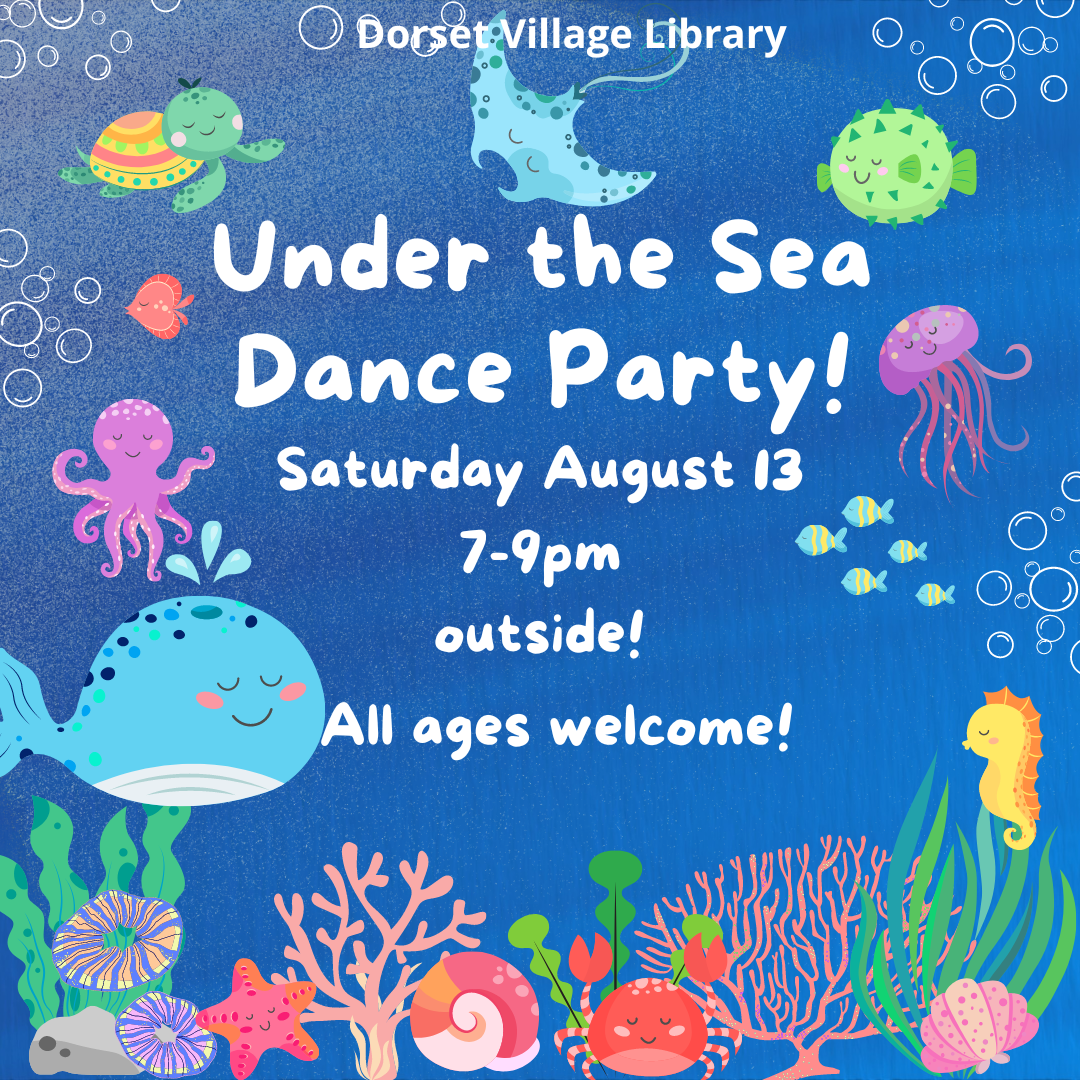 Under the Sea Dance Party
Dorset Library | August 13 7-9pm
Join us for our tropical Under the Sea Dance Party!  Weather permitting, we will be out back (listen for the music and look for the crazy lights)!  We have a new dance floor to try out, too!  Along with our regular dance music, we may through in some tropical tunes and try a bit of limbo!  And of course, all the usual dance party favorite snacks will be provided.
Bring your lei from summer reading packet, or we'll have a few extras if you don't have one.
All ages are welcome.  If you like to dance, please stop by!
This is also your last chance to drop your tickets into the prize boxes for summer reading!