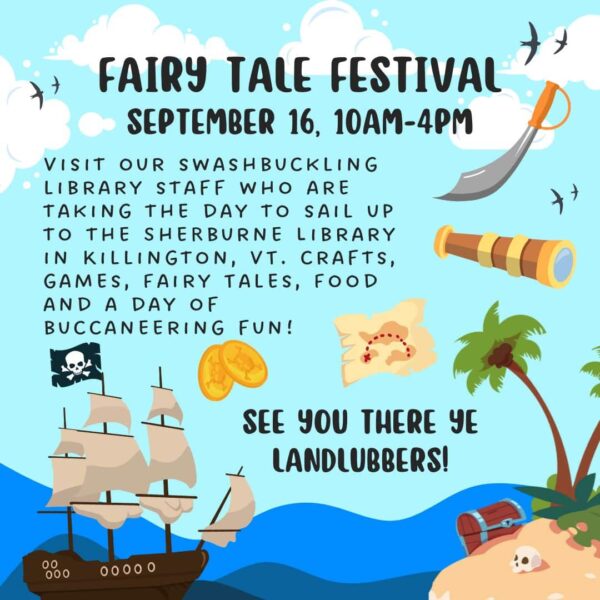 Fairy Tale Festival
Dorset Village Library
Join the Dorset Library in Killington at the Sherburne Library on September 16th for the 4th annual Fairy Tale Festival.
This year, the Dorset Library will be presenting Pirates of the Caribbean!  If you can get past the tentacles of the Kraken, take a few minutes to visit the MerPugs, do a craft, and tour the underneath of our ship… but try not to get locked in the brig! Also, keep your eye out for the hidden treasure.
All Dorset patrons who stop by our tent can enter a drawing to win our stuffed octopus that will be on display in the tent!