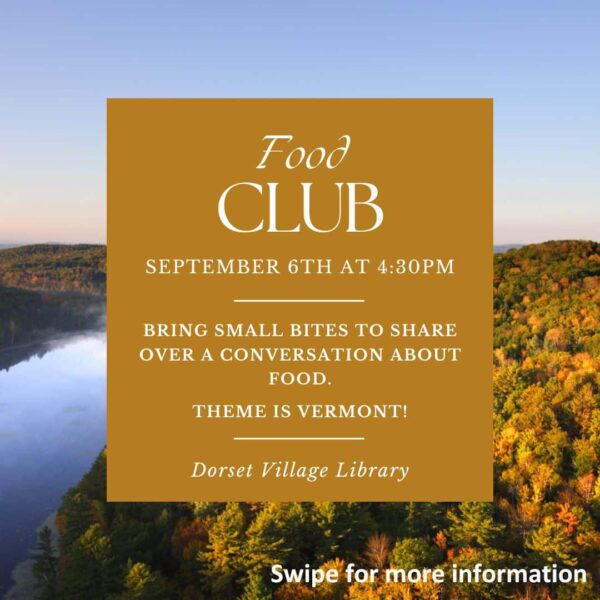 Food Club
Dorset Village Library
September 6th 4:30pm
Bring small bites to share over a conversation about food.  September theme is Vermont!
The food club meets on the first Wednesday of the month at 4:30pm.
Upcoming topics:
October – autumn harvest bounties. Apples, pumpkins, root vegetables, soups, etc. Discussion: what's your favorite way to celebrate autumn?
November – Thanksgiving favorite side dishes, Discussion: ham vs Turkey (or both), baked sweet potatoes vs sweet potato casserole, cranberry relish vs sauce, Pumpkin or Pecan Pie?
December – holiday cookie swap. Bring 3? dozen of your favorite cookies, brownies, bars or chocolates with recipes. Discussion: Planning for the new year.
Bring bite share and copies of the recipe! And, any stories of trial and error, successes, tips and tricks!