History of Ice Harvesting Lunchtime Lecture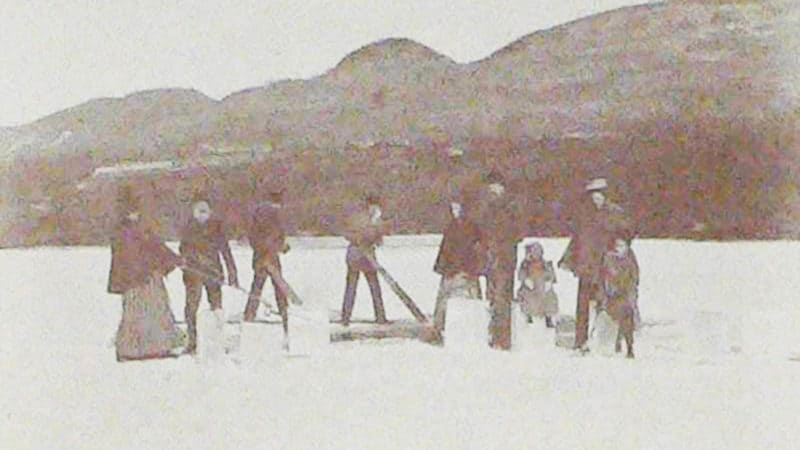 The February Third Thursday Lunchtime Lecture at the Dorset Historical Society will feature Judy Harwood and Terry Tyler talking about the history of ice harvesting!
Back in the 19th-century ice was the prime method of keeping foods cold. Prior to the advent of refrigerators, people had iceboxes in their kitchens (some even into the 1940s). Learn all about how ice was harvested at Prentiss Pond, East Dorset Pond, Equinox Pond, and farther afield in Vermont. See the machinery used in this winter work and more in a PowerPoint presentation, plus, on-site, at least one of the tools used. And hear the tales of one local ice harvester.
The event is Thursday, February 20, at noon, in the Dorset Historical Society. Free, with refreshments.
Call (802) 867-0331 for more details.
The picture shows ice harvesting on South Dorset's Phelps Pond in 1895.