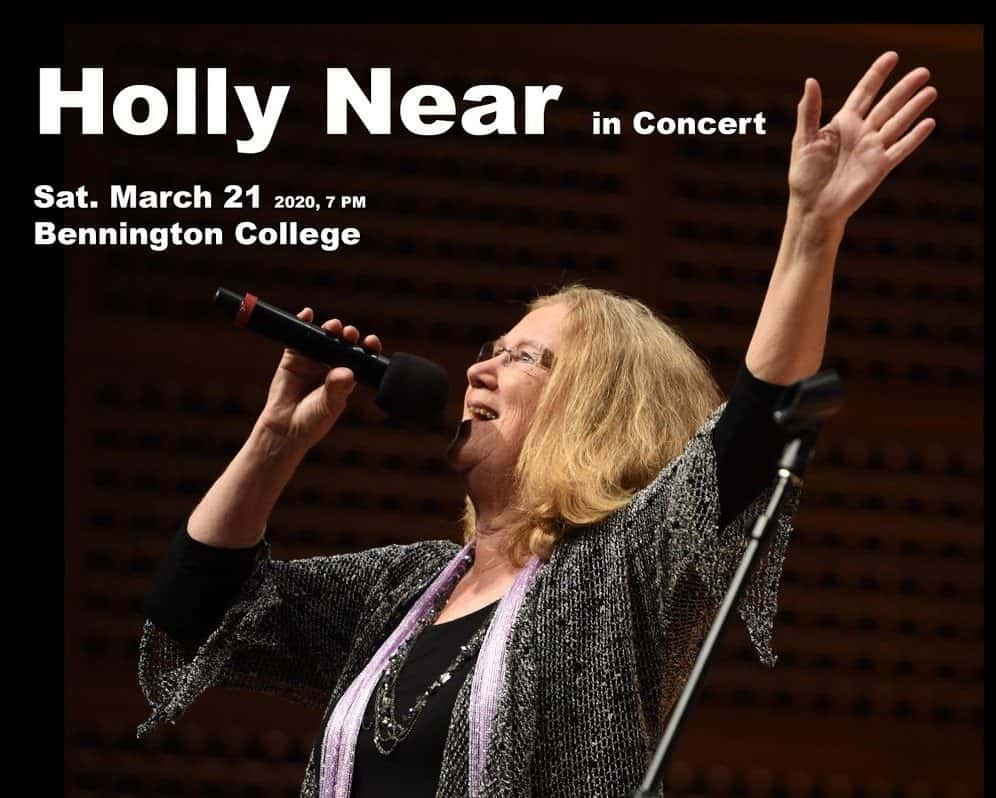 Four local groups are collaborating to bring folk music icon Holly Near to Bennington. Climate Advocates Bennington-350VT, Bennington College, Queer Connect, and the Vermont Arts Exchange have come together to sponsor the concert being held on March 21, at 7PM at Bennington College's Greenwall Auditorium.
This Night with Holly Near will help fund Climate Advocates Bennington's reforestation initiative. Folks who know of Holly's remarkable life may want to claim the special opportunity to "meet and greet" Holly personally before the concert. This can be arranged by purchasing a sponsorship ticket for $50. Regular tickets are $25 in advance/$30 at the door. Generous tickets are $35. Tickets for students and limited income are $15.
All tickets are available online at ClimateAdvocatesBennington.org.