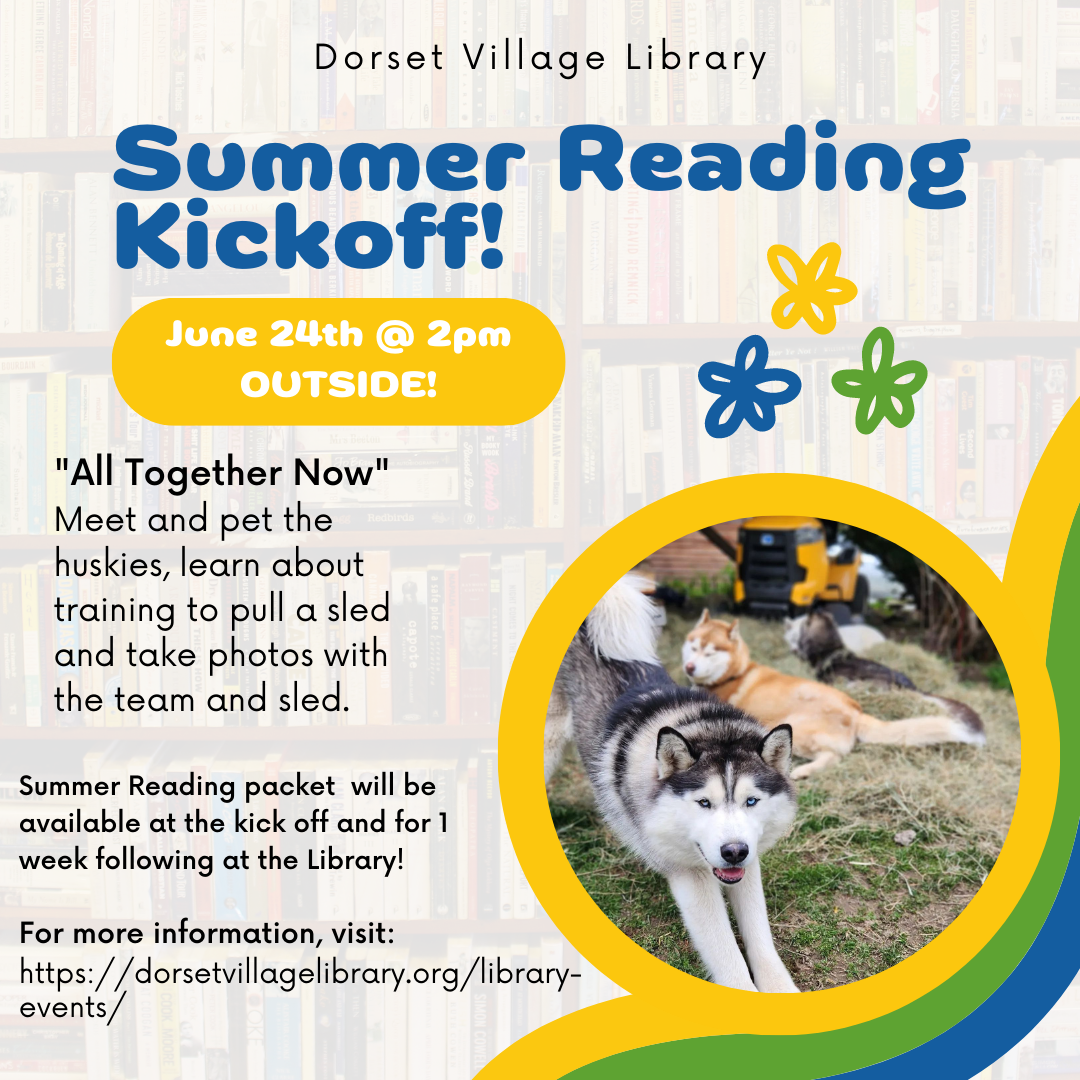 Summer Reading Kickoff!
Dorset Village Library
June 24 at 2pm
"All Together Now" Meet and pet the huskies, learn about training to pull a sled and take photos with the team and sled. Summer reading packets will be available at the kick off and for 1 week following at the library!