The Dorset Historical Society Presents: "Hike to Freedley Quarry"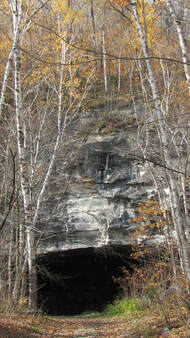 Saturday, June 26, 2021 9:00am – 12:00pm
The Dorset Historical Society has scheduled the second of its summer hikes to Dorset locations of historic interest! On Saturday, June 26, hikers will walk to Freedley Quarry along the old quarry road, Crane Hill, and learn more about the quarry first opened  in 1808.  It yielded more marble than any other quarry in Dorset by the time it closed in approximately 1920.  Hikers will see the incline railway's railbed, the famous tunnel quarry, and the secret hidden quarry where most of the marble came from. DHS Curator Jon Mathewson and geologist Art Gilbert will discuss Freedley Quarry history.
Hikers will meet at 9 a.m. at DHS's Bley House Museum at the corner of Route 30 and Kent Hill Road in Dorset and carpool to the trailhead. Hikers will return to DHS before noon.
For more information, visit dorsetvthistory.org or call (802) 867-0331.