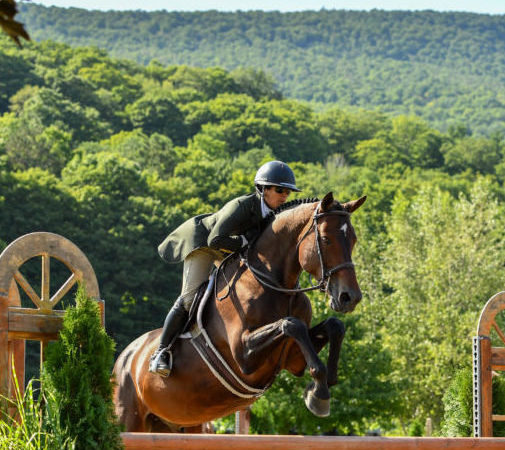 Enjoy Top Equestrian Sport in Vermont's Green Mountains!
The six-week USEF Premier/4*-Rated Vermont Summer Festival offers an all-inclusive horse show just outside picturesque Manchester, Vermont, July 6 – August 14, 2022.  The entire family will enjoy this boutique-style competition, which features divisions for every level of equestrian, from the Short Stirrup Classic to the $40,000 weekly Grand Prix. Nestled between the Green and Taconic mountains, and known for its 'small town charm' and 'big city style,' Manchester boasts spectacular scenery, premium shopping, myriad cultural pursuits, and one of the most popular horse show series in the country. Plans for this year's Festival include an enhanced VIP experience, weekly exhibitor parties, and additional food service options. Updates that were made last year, like the impeccable footing, will remain exceptional and when added to the new improvements will make for a memorable 2022 experience.
For more information click here.