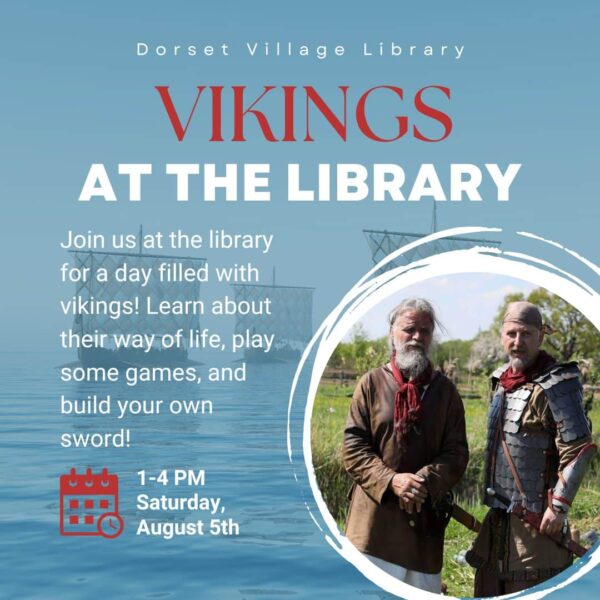 Vikings at the Library
Dorset Village Library
Saturday, August 5th 1- 4pm
Vikings will storm Library and put an end to Summer Reading!
You will be able to explore a Viking tent, armor and weapons, and try your hand at the stump game (tug o war) and a Dane Axe game (with candy!).  While supplies last, you can make your own foam sword… and try your skills against one of the shielded Vikings!  Miss Lisa will read a few Viking stories, there will be snacks and you can get a (temporary) tattoo.  The Vikings will perform fight demonstrations, too.  Be sure to wear your Viking helmet from the Summer Reading packets… if you don't have one, we have extras!
Please remember this is your last chance to drop off prize tickets (by 4pm).  We will draw the winners directly after and let them know via phone or email.
Everything will be under tents, so unless there is severe weather, the Vikings will invade Dorset!