Alan Calfee – Seeing the Forest for the Trees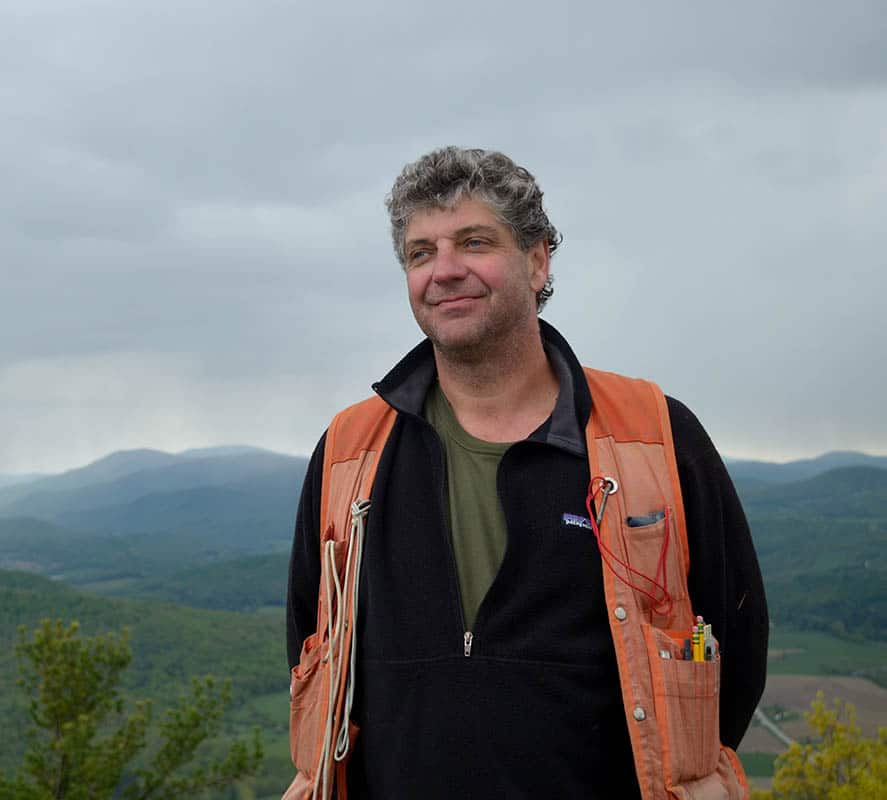 By Liz Schafer
Alan Calfee grew up spending his summers at the Dorset home his parents purchased in the 1950s. To Alan, the best part of that home was what he fondly calls 'the family woodlot.' "I knew every corner of it," he says. He and his siblings would spend hours "playing, exploring and camping," encouraged by their mother's joy in and respect for nature. As a 14-year-old, "I was totally in love with that place," he explains, when his parents began to consider taking a more active role in its stewardship by culling a few trees. Unfortunately, they fell victim to an unscrupulous logger who spent five months taking down all the old growth trees, damaging the surrounding land and their driveway, and stealing most of the profits from the harvest. The shock and grief that Alan experienced following this incident, which changed forever the woods he so loved, ultimately led him to earn a Master's Degree in Forestry at the University of Vermont (UVM), with an undergraduate degree in Natural Resource Management.
Over his 20-year career as a professional forester, Alan and his company, Calfee Woodland Management, have worked with landowners, farmers, municipalities and organizations throughout southern Vermont to sustainably manage over 25,000 acres of woodland. He cooperates with the Forest Stewardship Council, which promotes the use of responsibly harvested 'green' building materials; is a member of the Society of American Foresters; helped found the Forest Stewards Guild; and is a qualified Tree Farm Inspector for the American Tree Farm System. He's involved with Vermont Coverts, is a founding member of the Forest Guild and helped found and advise the Bennington County Sustainable Forest Consortium. Calfee also helps eligible landowners to navigate Vermont's Current Use Tax Program, which provides tax benefits to those practicing long-term forestry or agriculture.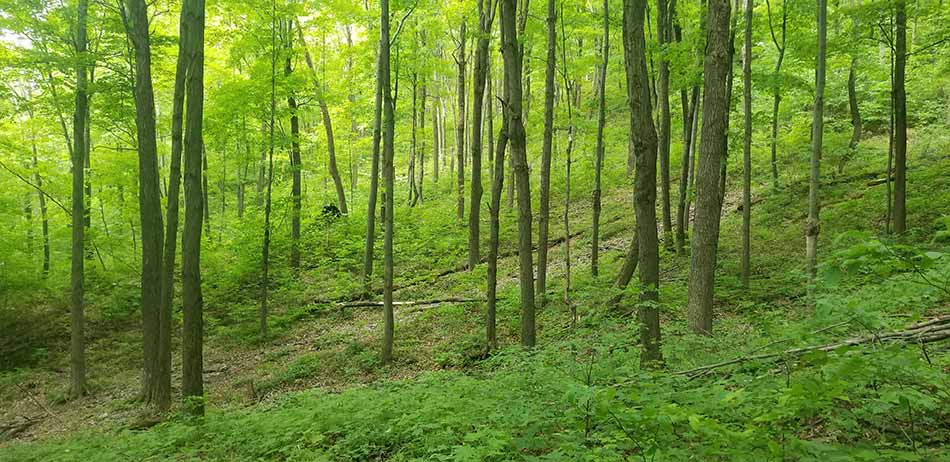 But Calfee's real passion is in the woods, where he enjoys sharing his knowledge with others. His holistic approach to land management seeks to create and maintain diverse forest ecosystems for long-term health while keeping in mind the landowner's goal. Much of Dorset's forests are around the same age, he explains, or even-aged. That's because most of the natural forest had been cleared for sheep farming by the early 1800s. When the sheep farms declined, the forests began to regenerate, but the biology of the land had changed. The old growth trees were gone, and with them, an entire biome of flora and fauna.  
Calfee laments how this imbalance at the hand of humans has worsened over the decades to affect the area's wildlife populations. As Dorset grew from a settlement to a thriving industrial center (think marble quarries), animals like wolves and catamounts, once common to the area, disappeared due to loss of habitat. Turkeys and deer were pushed close to extinction, too. Deer, re-introduced in the 1930s, now create a "huge negative impact" on the state of the forest, says Calfee. "There was phenomenal deer habitat here in the 50s," he recalls. "You don't see as many now, but the damage is worse." The deer are forced to browse over a wider area, eating the healthiest, most succulent, growth, since little forage is available in the forest understory. Vermont's annual deer hunting season is intended to reduce the population, but without natural predation, there are still too many; the resulting damage upsets the natural order, affecting everything from birds to rare plants. 
Natural forests contain trees of all ages and a diversity of species, says Alan. "They're more resilient to stress and climate change, and resistant to disease," he adds. Correcting the imbalance in an even-aged forest takes time, but can be achieved is by creating mosaics of species throughout. Methods include culling younger trees to encourage the growth of understory shrubs, removing invasive plants and re-introducing native plant species. 
Calfee has seen first-hand the results of this approach on his own family's 591-acre tree farm, which had at one time fallen victim to high-grading, a logging method where the best trees are taken, leaving inferior growth to take over. Alan has addressed the issue in part with crop tree release; the immediate area surrounding select healthy trees is cleared, allowing them to drop their seeds where they can mature without competition for sun and nutrients.
For those clients who choose to include the harvest of timber in their forest management activities, Calfee considers careful planning and oversight of the contractor during logging operations to be key. The resulting sale is just one factor, he claims; equally important goals include protecting vulnerable areas and rare species, complying with state laws and optimizing the long-term health of the forest. He collaborates with a network of professionals to determine the best approach to each project, whether it's a logging operation, installing a pond, pruning apple trees, managing pasture, developing recreation or access trails or overseeing hunting grounds. 'I have a reputation for being a progressive forester," he says. While some may focus most on the timber harvest, "I take a big-picture view of the forest ecosystem."
Calfee's considerable knowledge has no doubt been valuable in his role as an appointed member of Dorset's Conservation Commission. Its focus is on protecting Dorset's working landscapes, preserving and maintaining its open and wild spaces, and providing trails and recreational opportunities for the public's enjoyment.  But, he quips, "The most I knew was the day after I graduated." He says he's always learning. "The more you look at something, the more you realize you don't know," he adds, by way of explaining his continued reverence for the forest. Still, that doesn't hamper his enthusiasm for sharing what he does know through public workshops, on his tree farm, and on the job. For a lifelong woodsman like Alan, it's an important aspect of stewardship … and all in a day's work.  Photography by Alan Calfee