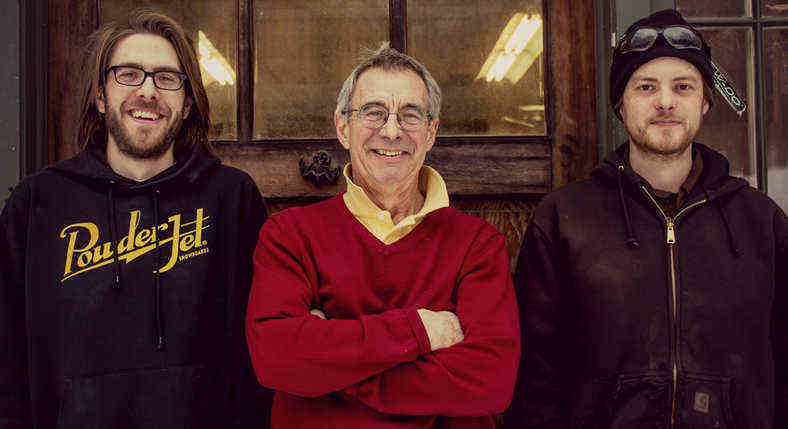 When Dan Mosheim first came to Vermont to visit his sister in the early 1970s, he wasn't expecting to stay long. Today, Dan has called Vermont home for nearly 50 years – nearly half of them in the picturesque town of Dorset. 
For him, the best part of living in Dorset is the community. 
"There are people who live here that could live anywhere else in the world, but they choose to live in Dorset. There are some really interesting people here," he said. 
Dan himself is one of those interesting people. 
A Penn State University grad, he spent a year in coat and tie sales after college, followed by two years traveling to all corners of the country as a waiter and bartender. In his early years in Vermont, he worked as a bartender at The Roundhouse in Manchester – a job his sister had lined up for him before he had even got off the plane. 
He soon met and married his wife, Kit, and the pair bought some land in Arlington. It was at that time that Dan began to teach himself the ins and outs of woodworking, as he was preparing to build not only their home – but also the furniture inside of it.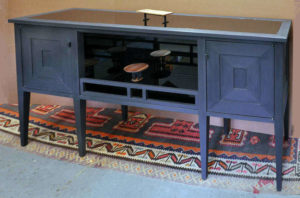 "We built a house in 1974 and we didn't have any furniture. I started by making chairs, then a table," he said. 
After leaving his job as a carpenter, the self-taught woodworker founded Dorset Custom Furniture in 1979, and the business has thrived for the past 40 years. 
"Kit worked in a local kitchen store, so she rounded up a lot of business in the beginning that way," he said. 
In 1996, Dan and his family moved to Dorset, built a new shop, and lived there until they sold their home in Arlington. The barn-like structure that originally served as the family's home eventually became home to a woodworking space, and Dan built his wife and children a new house on the property.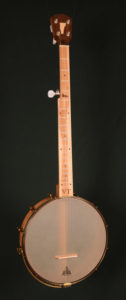 "We made the choice to move to Dorset because of the good schools," he said. "Our oldest son went to Long Trail and our youngest son went to Burr and Burton."
Those sons – Sam and Will – have joined their dad on their compound of rustic workshops on the aptly named Goodwood Lane. Both are following in their father's footsteps as artisans.
"They went to school locally, then went off and did other things. Then one at a time – Sam first, followed by Will, they came back," Dan said. "Sam became interested in metal work, so we took a blacksmithing course and bought some tools. Will made furniture with me for five or six years, but he's been making banjos full-time since 2013."
Will builds one-of-a-kind instruments as the founder and owner of Seeders Instruments. A talented musician who's been playing since the age of 10, he has as much love for his craft as he does for the music.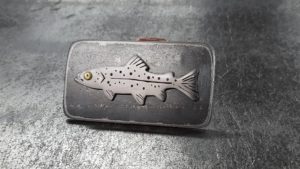 As the founder and owner of Sam Mosheim Metalwork, Sam makes stair railings, fireplace screens, belt buckles, and other custom pieces out of wrought iron. You've probably marveled at his work if you've ever been into H.N. Williams Store. He's the man responsible for the elaborate staircase railing connecting the first and second floors. 
"Both are here working every day," he said. "It's all one big happy family."
Photo Credit: Guild of Vermont Furniture Makers