Dorset Field Club: In Full Swing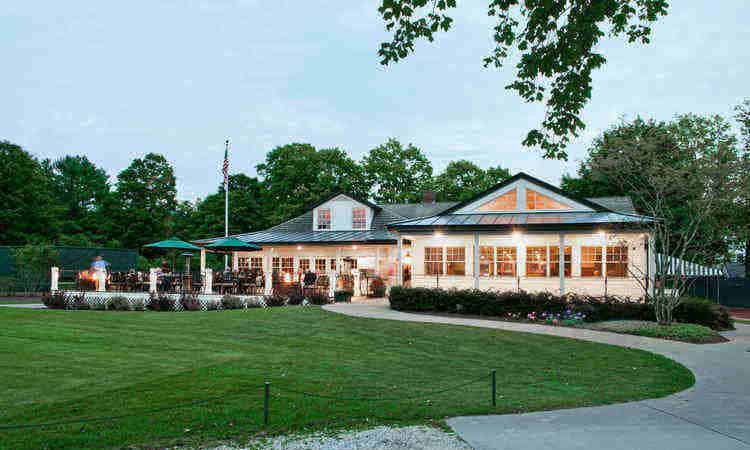 As you travel through Vermont's Route 30 corridor, you pass a sprawling golf course, with beautiful greens and fairways, and breathtaking views of Vermont's Green Mountains. It's enough to make even those who don't golf want to hit the links.
The golf course belongs to Dorset Field Club, regarded as the oldest continually operating golf club in its original location in the United States. Rich in history and beauty, the private club offers exceptional sporting and recreational experiences, with something for every family member.
Dorset Golf Links
The Dorset Field Club golf course, originally named Dorset Golf Links, was first laid out in 1886 by a group of golfers who spent their summers in Dorset. The initial course was small, with just nine-holes that bore charming names like clover patch and home willow tree. The original layout involved playing across roads, over hills, through swamps and pastures, and amid apple orchards.  All on privately owned land.
In the late 1890s, the course was extended, and a clubhouse was built. The clubhouse was appropriately named Woodruff Hall in memory of one of its founders, Henry Woodruff. For many years, the social life of the village centered around Woodruff Hall. The Dorset Golf Links name was soon replaced with the Dorset Field Club to better reflect the wide variety of recreational and sports activities.
Over the next 100 years, the course would undergo five substantial alterations and re-routings, with constant improvements and expansion of its offerings. Today, the Club offers 18-holes, a driving range, short game practice facility, putting green, tennis, paddle tennis and adjoining sports pavilion, croquet, and even cross country skiing.
A Place Where Memories Are Made
Dorset Field Club recognizes that golf is not for everyone and offers activities that appeal to the entire family. Bring your tennis racquet and bask in the summer sun on any one of the club's seven red clay courts, or grab a mallet and play some croquet. Grab your favorite post-game drink with friends or enjoy a casual dinner with family at the historic clubhouse, which overlooks both the golf course and tennis courts.
The club also hosts a variety of programs for children in the summer, as well as regular Bridge and Mah Jongg groups.
When the leaves start to fall, find yourself on the club's three paddle tennis courts, or just observe the action from the comfort and warmth of the adjacent Pavilion.
Dorset Field Club definitely comes alive in the spring, but the fun doesn't stop when the snow starts to fly. Break out your cross-country skis and see the course in a whole new way, with more than two miles of groomed cross-country and snowshoe trails. The Pavilion is outfitted with a fitness center, golf simulator, a lounge area, and kitchen facilities to accommodate members year-round.
The club also has a full calendar of events for members, including grill night, a family picnic for the Fourth of July celebration, an annual lobster bake, golf, tennis, paddle and croquet tournaments, cocktail parties, and New Year's Eve Paddle Palooza – just to name a few.