Linda O'Leary—To Serve with Love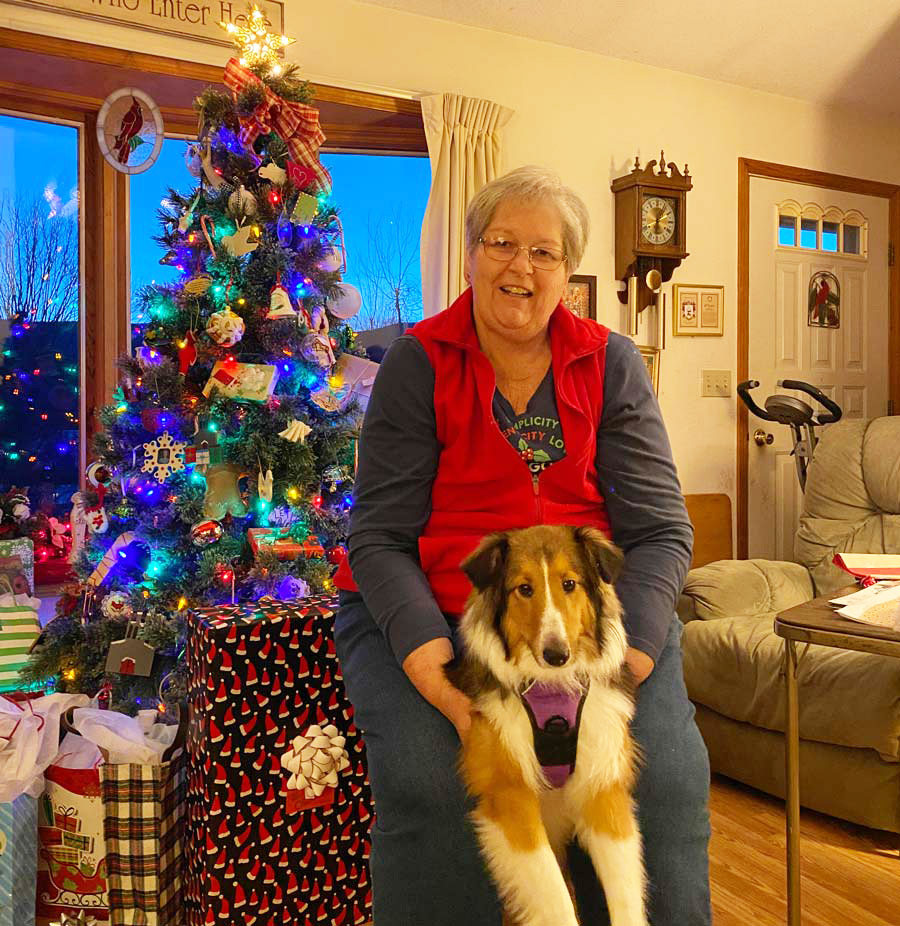 by Liz Shafer 
Linda O'Leary, pictured above with her faithful companion, Rosie, is perhaps one of Dorset's most universally known denizens. Not from celebrity or notoriety, mind you, although she is recognized for acting as consultant by acclaimed author Anita Shreve in her novel 'Rescue.' And it's not because she comes from a large, extended family with a long history in the area. Or that she's worn just about every hat there is to wear as a member of the United Church of Dorset and East Rupert.
It's just that Linda has encountered—and served—so many people: as a lifetime member of the Church, as a local teacher and school principal—and, for 37 years, as a volunteer with the Northshire Rescue Squad, a nonprofit organization providing emergency medical services to five area towns.
Linda and her brother Daniel grew up surrounded by aunts, uncles, cousins and grandparents in Dorset and Kirby Hollows. She lives in the house her parents built, just around the corner from where her mother was born. Daniel, a familiar face at Burr and Burton Academy where he acts as its custodian, lives nearby with his wife, Cindy.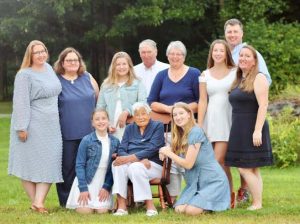 A graduate of BBA, Linda attended Castleton State College—as it was then known—got a degree in education, and enjoyed a 35-year career, first as teacher, then principal, at two area schools before retiring in 2015. Her affection for her former students is obviously reciprocated—many of them still keep in contact with her, and she is often invited to their birthday parties, graduations and weddings.
She began working with the Northshire Rescue Squad (NRS) in 1985 after hearing that they were enlisting volunteers. She was teaching at the time, and had just earned a certification in Advanced First Aid and CPR. "I thought it might come in handy at school," she explains, and it did, on a number of occasions. "Every teacher should know CPR.", says O'Leary.
At the beginning of her stint with the NRS, she accompanied the crew on calls to observe and assisted by retrieving equipment from the ambulance or reassuring patients. "It's such rewarding work," she says. "The people we helped were always so thankful!"
The experience made her want to learn more, so she enrolled in an EMT class, driving to Rutland twice a week over six months' time for an intensive course that culminated in a 150-question state-administered test as well as a practical exam that allowed her to demonstrate her skills. "No pressure," she quips. Eventually, she earned advanced level certifications for EMT-Defibrillation and Advanced EMT, which allowed her to administer drugs and IVs as needed.
In addition to answering calls, squad members on duty are required to make sure everything is ready to go during an emergency: equipment is inspected; oxygen tank levels are recorded; and the rigs (ambulances) are cleaned and washed. Then there's the monthly training sessions held by the Squad, educational opportunities through the Southwestern Vermont and Rutland Regional Medical Centers, and the annual conference for Vermont EMS District #10 out of Rutland.
And as one of the few Squad members who lived in Dorset, O'Leary says she would often act as a first responder when a significant emergency call for the town went out, even when she wasn't on duty. "I would administer care until the duty crew arrived," she says. If it was serious or my advanced skills were needed, I would go to the hospital with the crew and the patient."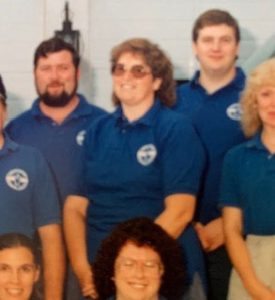 At first, she'd sign up for extra shifts, often from at 6 pm on Friday night to 6 pm on Saturday because they worked well with her teaching schedule. "And like with anything new," she says, "you realize how much there is to learn."
"Over the years I've responded to almost any emergency you could imagine. Medical calls like cardiac arrests, anaphylactic shock, diabetic emergencies and strokes. And trauma calls like car accidents, falls, gunshot wounds, burn injuries—and occasionally, hang gliders versus barbed wire fences or hands versus snow blowers!" In 1995, she was named Northshire Rescue Squad's first woman president. And she's been a member of the Board of Trustees since its inception in 2008.
When she became principal at Middletown Springs Elementary School in 2000—which called for working additional days beyond the teaching year—it became more of a challenge for her to put in those 12-hour shifts. "I gave a lot," she says, "But I got as much as I gave." O'Leary finally stepped down from her duties as an EMT in 2020, but continues to serve on the NRS Board of Trustees; she also acts as vice chair for the Manchester EMS District.
She's grateful for the skills she acquired there. They enabled her to care for her aging parents, and took away a lot of the worry that she might have otherwise felt when they were ailing. And she's been able to step in on various occasions during church services when a parishioner suffered a health crisis.
But that's not all she does at the Church. As clerk, she takes the minutes at all of its cabinet and congregational meetings, works in the church office when they need an extra hand, and sings in the choir. And she serves on three committees, including the Steering Committee for the Rummage Sale, a monumental undertaking that usually happens twice a year, spring and fall. O'Leary is also the person behind the inspirational messages posted on the church's Facebook page. "Many days, we get hundreds of likes and shares," she says. "It was an especially important outreach during the isolation of COVID."
With Linda, dedication, grace and kindness—delivered with a wry sense of humor—is all in a day's work.