Long Trail School – A Dorset Couple's Living Legacy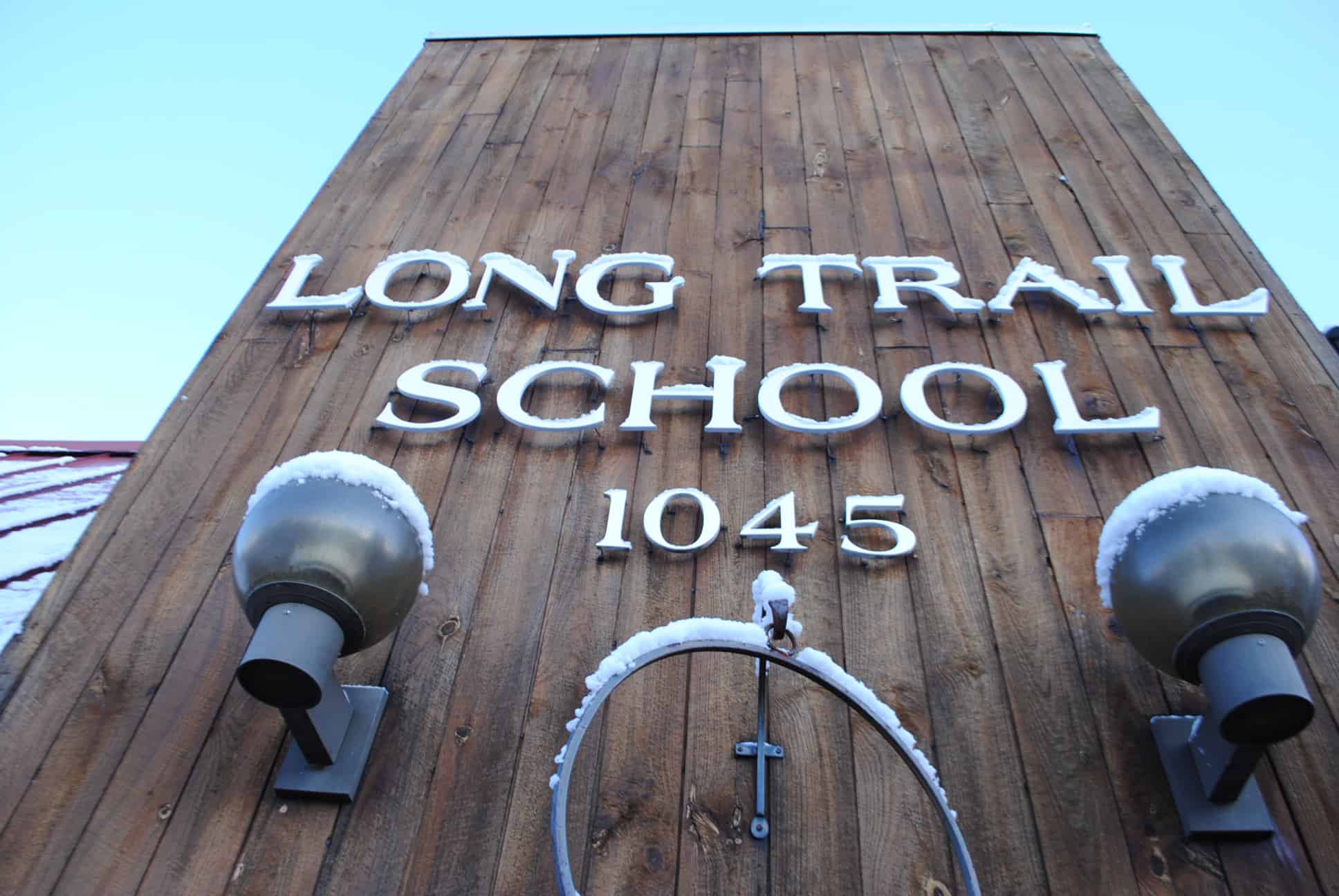 By Liz Schafer
Dave and Rene Wilson love to talk about their kids; there are hundreds of them. As founders of the Long Trail School, "We have stories upon stories upon stories which we love to reminisce about and share," says Rene. "And the absolute joy of our retirement has been the continued connection with our alums."
Dave had been teaching at Burr & Burton Academy (BBA) in the early 1970s when he was asked to head up a program to provide individualized instruction and work-study opportunities for students who 'didn't fit in' with the school's regular curriculum. He hired his future wife, Rene, to teach the dozen or so students who enrolled in classes held in an old Manchester farmhouse. Although successful, the program proved costly, and in 1974, School trustees discussed discontinuing the program, leading to strong reactions against the move from students, parents and supporters.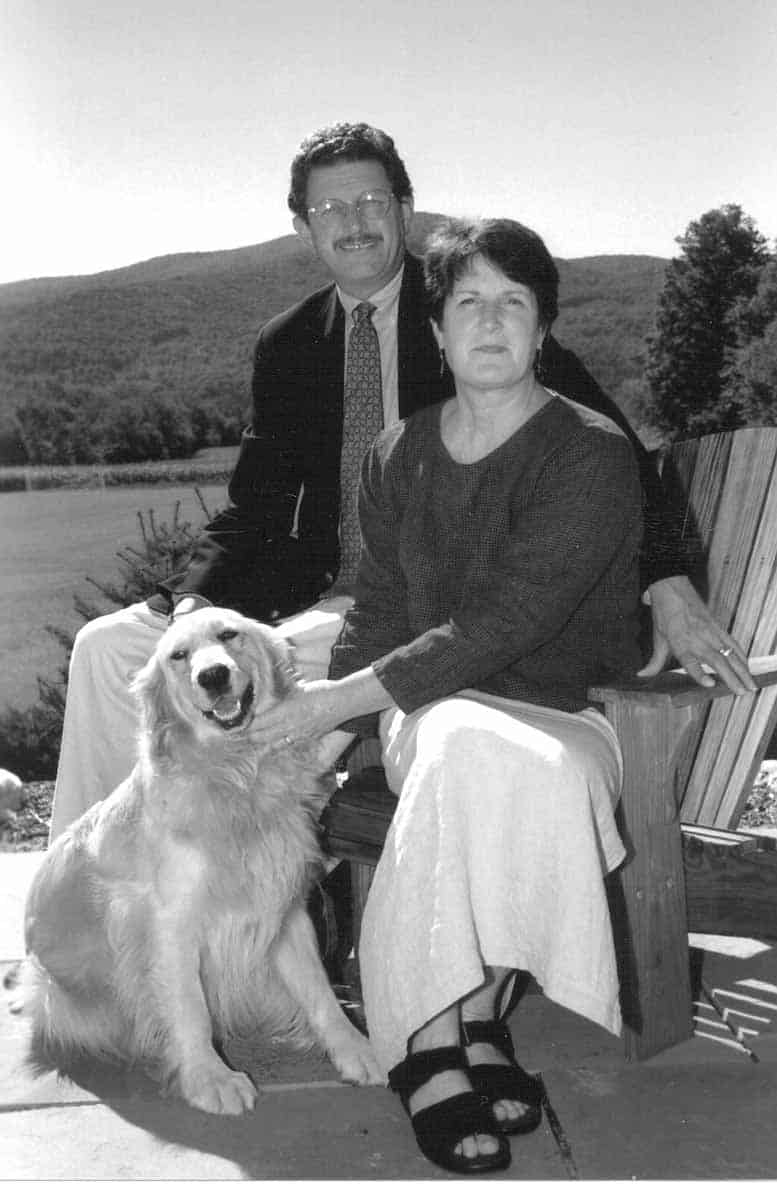 Many turned to Dave, suggesting what he'd been thinking about for a long time; starting a new school. Financial contributions were offered, and parents assured him that if he were to start such a school, they would send their children there. A board was formed and as applications were made to the state to form a legal academic program, members couldn't decide on a name. Wilson says the idea of naming the school after Vermont's Long Trail came to him impulsively while perusing a map, but everyone liked it, so it stuck.
Long Trail School (LTS) opened its doors to 14 students and three teachers in the fall of 1975, with classes taking place in a partitioned room at the former Dorset Sportsman's Club on Kirby Hollow Road. Five years later, the tiny school had more students than the space could accommodate, and in 1981 Wilson convinced farmers Paul and Nancy McWayne to sell three acres of land just down the road for a new schoolhouse. The Wilsons worked with an architect to design and build the 2500-square-foot structure with passive solar at a cost of $82,000. Many early alumni remember having to tolerate the smell when manure was spread on the surrounding cornfields, but there were real classrooms, offices, a library and an auditorium. 
Dave and Rene fondly recall the early days. "It was very much 'home' to us," says Dave, who acted as headmaster. "We even brought our dogs there." There were also two resident cats who'd come into the classrooms to sit on the laps of students. Rene adds, "We never had kids of our own, so our students became family. That's what our lives were; it's just thrilling." She adds that they still keep in touch with many of them, and have been invited to weddings, college graduations and dinners.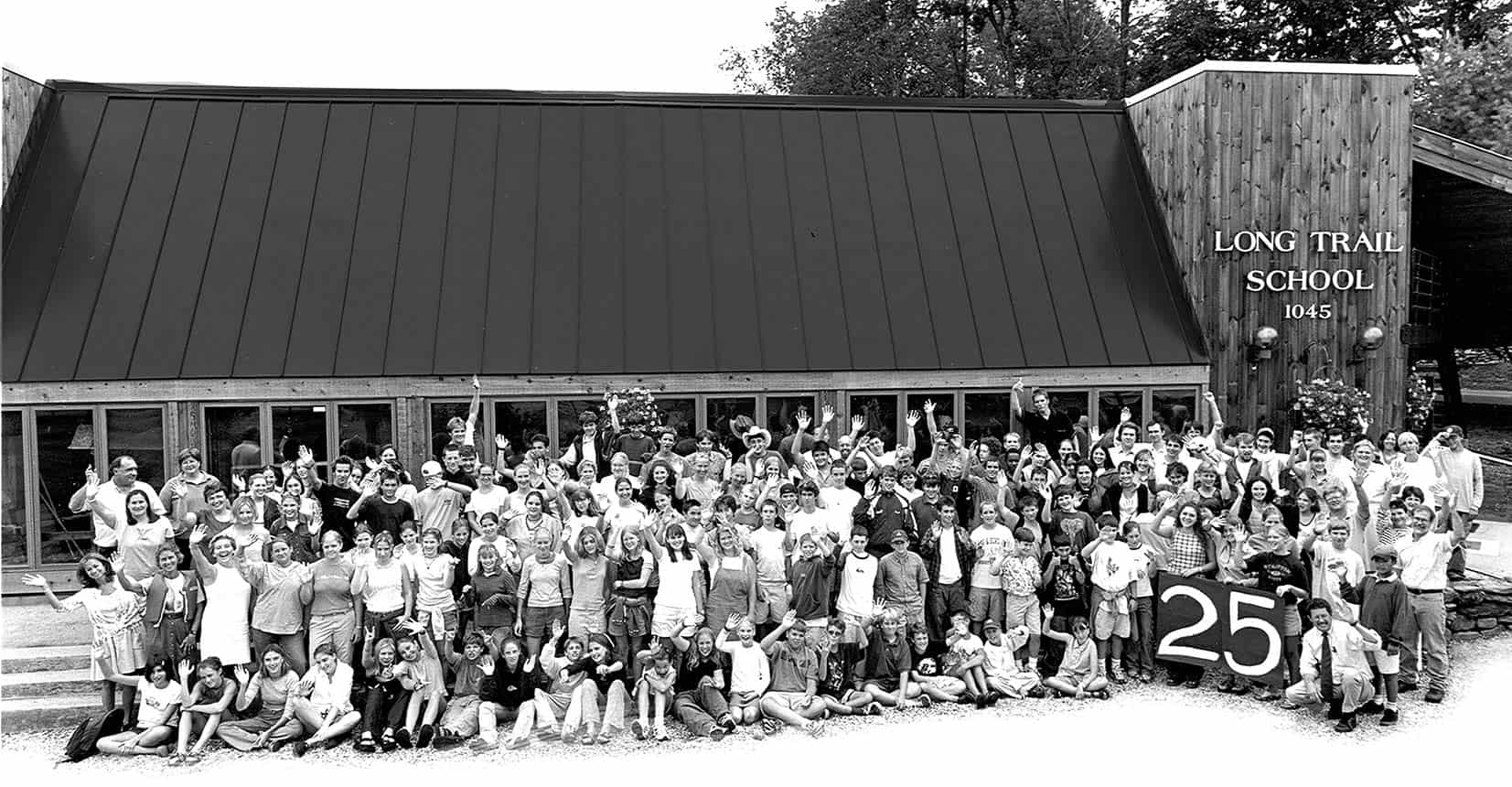 LTS has come a long way over its 45-year existence. It became Vermont's first International Baccalaureate school in 2010. Learning opportunities are now further enhanced by a program for learning-disabled, college-bound students, and there's a thriving student exchange program with kids coming from all over the world to stay and learn with area families. The now 16-acre campus boasts a 60,000-square-foot schoolhouse with offices, classrooms, library art studios and a performing arts center, a greenhouse, and the latest development – a state-of-the-art, $4.5 million fieldhouse, just completed in 2019, with a fitness center, climbing wall, locker rooms and athletic fields allowing home games. Upper and middle school students were joined by 24 youngsters in grades K to 5 attending Red Fox Community School, which began renting space from LTS the same year
Courtney Callo, whom Dave hired in 1989 as a part-time German teacher, has played several roles at LTS over her 33-year career there. "Our donors are encouraging us to consolidate," says Callo, now Director of Development. Red Fox is a great fit, she says, since the two schools share a common mission. And, she adds, "It's a great opportunity for our older kids to perform community service by helping with tutoring, soccer coaching and reading to the younger kids."
Dave is still very much involved in alumni relations and development. Both he and Courtney are quick to credit LTS supporters for its steady growth. "Dave is super forward-thinking," says Callo, adding that he has spearheaded eight capital campaigns to fund the school's expansions. "We went head-on into the challenges that came our way, and found success as well as a few surprises along the way," says Wilson of the school's growth. These days, fundraising focuses mainly on scholarships. (Many of the smaller Vermont towns do not provide education past elementary school, but do provide vouchers so that resident students can attend the area school of their choice.) Over 60% of LTS students from more than 30 area towns are the recipients of these scholarships.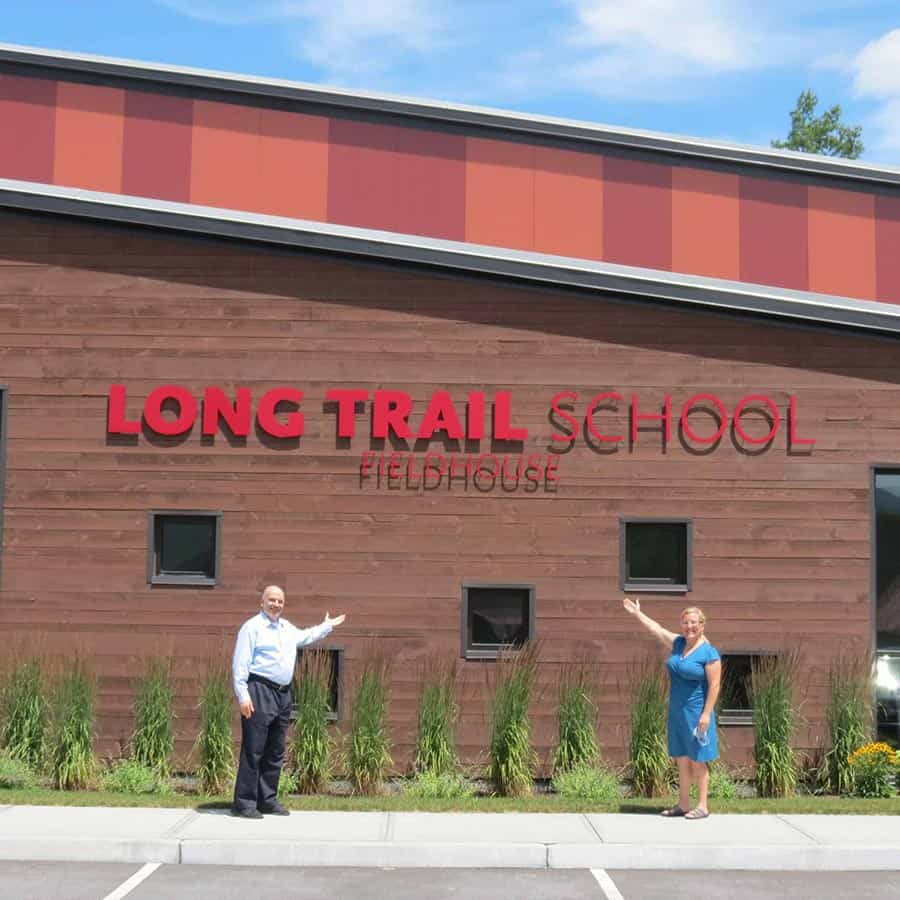 A continuing dialogue with former students and families helps direct all decision-making at LTS. According to Callo, "Alumni discussions keep going on all over the place, offering different perspectives." One recent conference call included 20 former students, including one from Denmark. "We talk about everything from head lice to social injustice," she jokes, adding, "Mostly it's about how we can address issues like racism with our students, and how we can be part of the solution."
"Our alums are now having kids and sending them to LTS," says Dave. "It's wonderful to see what these young people are doing with their lives. We are so proud of them." He credits the school's "wonderfully unique environment, high academic and behavioral expectations and small class size" with helping its students succeed in life. 
Seth Linfield, Head of School since 2017, agrees. "Dave and Rene are a blessing," he says. "They come to every school event, every musical and theatrical production … and even lead morning meeting once or twice a month. They are a living, breathing, legacy because of their continued participation in school life," he adds, emphasizing that they are building relationships with the current students as well as developing those with past students. "Their presence is an inspiration, and fantastic modeling" of the school's mission: Integrity, Kindness, Openness. Social Responsibility and Stewardship. Linfield thinks that the school's ongoing success is because both students and faculty come to work each day "eager to participate in the LTS Mission."
The father of seven biological children, Linfield is quick to point out that he considers every child at LTS to be one of his own. He is actively involved with students every day; in fact, he says the one-on-one conversations with them and his colleagues are his favorite part of being Head of School. "We have over 40 professional faculty members," he says. That number includes facilities staff and bus drivers. "Every adult here is a teacher and a role model with an important voice in how we shape young minds. Of the future, he says, "We are continuing to grow, expanding our reach to become more diverse and inclusive. We're educating and raising these kids to make a living, make a life, and make a difference."