Merck Forest and Farmland Center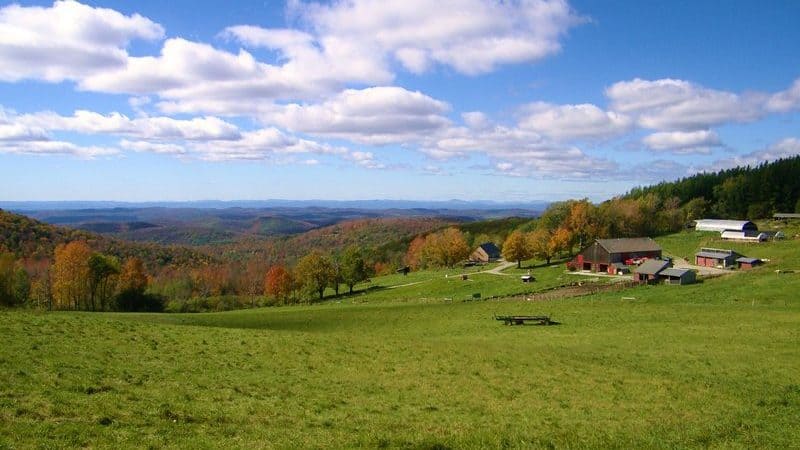 If you're looking for a place to connect with nature, Merck Forest and Farmland Center is the place for you. Located just minutes away from beautiful Dorset and Manchester, it's truly a nature lovers paradise. The nonprofit educational organization that manages the sprawling land has a mission that we can all get behind: inspire curiosity, love, and responsibility toward our natural and working lands.
Trust us when we say there's a whole lot to love at Merck Forest. With more than 3,000 acres of lush forests nestled in the heart of the Taconic mountain range, we promise the spectacular scenic views alone are worth the trip.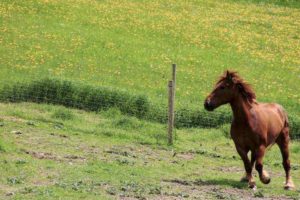 Your experience at Merck Forest will change with the seasons, so you'll always have a reason to come back and visit – whether you're in town for a day or have planted roots in the Dorset area. 
A summer visit means wandering around the breathtaking 62-acre farm. An added bonus (or the best part, depending on who you ask) is the animals that live on the farm, including sweet little lambs, playful pigs, and spirited draft horses. The views are stunning in every season, but there's just something about Vermont when the mountains and meadows are green. 
Stop by in the fall and find yourself captivated by the brilliant red, orange, and gold leaves. This is the perfect time of year to explore Merck Forest's diverse landscape, which includes more than 30 miles of trails for hiking. Bring your four-legged-friends to enjoy the vista views too. 
Merck Forest's mountains become white-capped and its fields snow-covered as we welcome winter in Vermont. One of the greatest joys of the season is being able to share it with the people you love. Merck Forest offers an abundance of opportunity to do just that, from cross-country skiing to guided snowshoe hikes that take you to the Thoreau Cabin, a spectacular hand-hewn replica of poet Henry David Thoreau's famous cabin, located deep in the serene woods.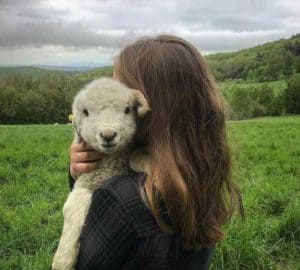 Late winter and early spring may be our favorite time of year because it's when Merck Forest and Farmland Center begins its sugaring operation and the cold, crisp air soon begins to smell like pure Vermont maple syrup. The certified organic maple syrup made at Merck Forest and Farmland Center is delicious paired with pancake mix from the nearby Vermont Country Store. This is what Sunday mornings were made for. 
You can explore Merck Forest for free year-round from dawn to dusk. 
When a place is as special as Merck Forest, sometimes spending a couple of hours there just isn't enough. The good news is, you don't have to go home at the end of the day. Merck Forest provides a variety of camping options – ranging from rustic country cabins to open fields where you can pitch a tent and sleep under the stars.