The Heart and Soul of Dorset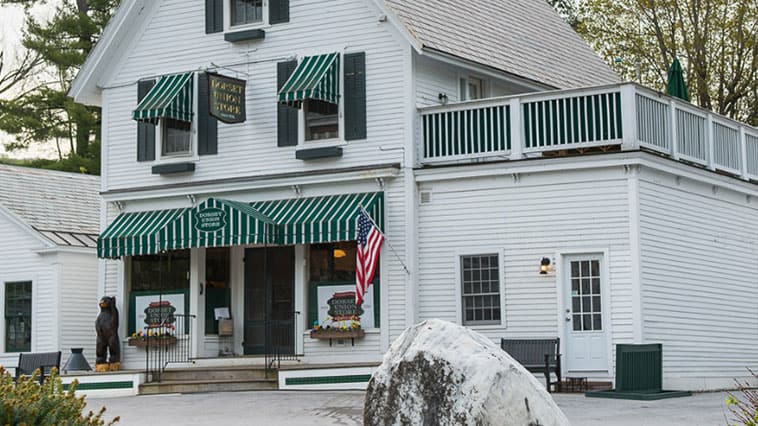 When you first pull up to Dorset Union Store, you almost feel like you're stepping back in time. Save for the green and white stripped awnings and the smoothly paved road, the store's idyllic exterior looks nearly the same as it did when it first opened in 1816. When you think of an old Vermont country store, you probably envision something like this.
However, after more than 200 years in business, Dorset Union Store has managed to do something that many of their competitors were unable to do. They modernized their offerings and evolved into a one-stop-shop, of sorts, providing both comfort and convenience for residents and visitors of Dorset alike.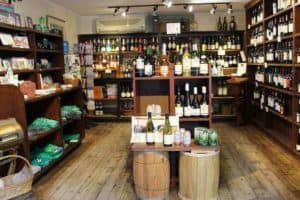 Out of milk? Go to the Dorset Union Store. Hungry for some lunch? Go to the Dorset Union Store. In the mood for something sweet? You know where to go. 
Vermont's country stores are very much symbolic of our way of life here – they capture the state's slower pace, the hospitality of our neighbors, and serve as a reminder that sometimes you don't have to choose between old and new. 
Humble Beginnings
Dorset Union Store's beginnings go back to 1816. Rumor has it that the building was formerly located in nearby East Rupert and served as one of the earliest retail stores in the region. When it opened in Dorset as a general store, it took the name Dorset Union Store and operated more like a co-op. 
Over the years, the store went through several owners and name changes. At one point, a library was established above the store and remained there for nearly 20 years. If that's not old Vermont charm, we're not sure what is.
In 1926, Perry Peltier and Kimball Tift entered into a partnership to run Peltier & Tifft general store, which remained with Peltier until 1977, when he sold the business to Jay and Terri Hathaway. He was 81 years old at the time.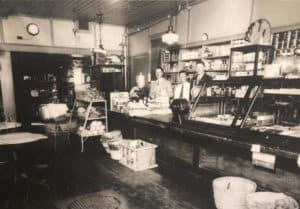 The Hathaway's proudly owned and operated the store for nearly 30 years, raising their family in the apartment upstairs, where that little library used to be. They sold the store in 2004, but just three years later, Peltier's Market once again had new owners – and a new name. 
Preserving the Past, Looking Forward to the Future
When Gretchen Schmidt and Cindy Loudenslager purchased the store in 2007, one of the first things they did was restore its original name. The second was renovate the building to better serve the needs of the community. 
Today, Dorset Union Store offers a variety of Vermont-made products, homemade frozen dinners, a delectable coffee bar, fresh meat, a full-service deli, a produce cooler, wine room, and rows of glass jars filled with large homemade cookies – just to name a small selection of its offerings.  
Loudenslager and Schmidt have found a way to return the store to its roots, while providing the community with 21st century convenience. 
Make no mistake about it though, the Dorset Union Store is still very much an old Vermont country store. A bell greets visitors when they walk through the door, the weathered wood floors crack and creak under your steps, and you can find penny candy on the shelves. 
For residents and visitors alike, it feels familiar – like home.