JK Adams: The Heart of the Home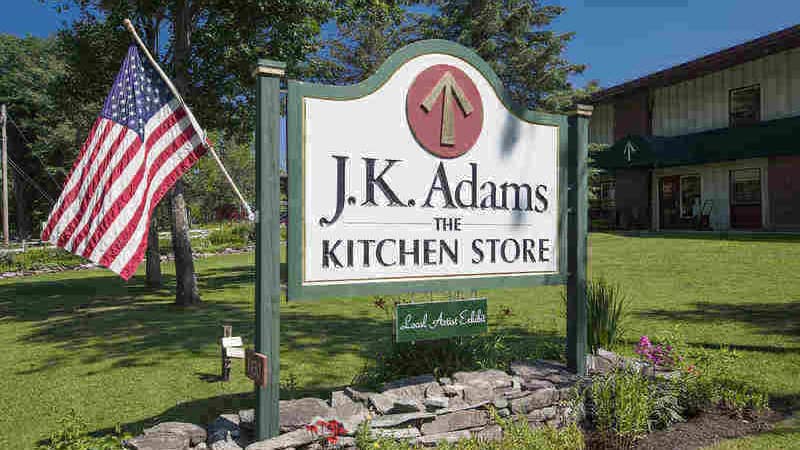 You're missing out if you pass through Dorset without stopping at J.K. Adams. Whether you're in the market for a new rolling pin, cutting board, or pie dish, or have some time to spare and just want to mosey around their three-level showroom, you're guaranteed to find at least one thing you want to add to your kitchen. 
The 75-year-old, second-generation family-owned company is committed to producing the highest quality, hand-crafted kitchen products and housewares. Their wood products are made from Northern American hardwoods right here in their factory, which sits just behind the storefront in Dorset. 
The Company's Roots
JK Adams was founded on New Year's Eve in 1944 when Josiah Knowles Adams started a wood products business based out of a garage in Dorset. Five years later, Malcolm Cooper Sr. – who had a background as both an engineer and a lawyer – purchased half of the company. By 1964, Cooper owned the business in its entirety. Despite the new ownership, the original name stuck because the frugal Cooper didn't want to spend the money to reprint stationery after purchasing the company. 
Despite its focus on home goods now, the business initially grew through the manufacturing of a small wood toy race car called the Speedy Racer, and later surveying and drafting equipment. The company decided to use its wood scraps to make cutting boards, leaving them on the shipping dock and asking a modest price. Before long, they were unable to keep up with demand.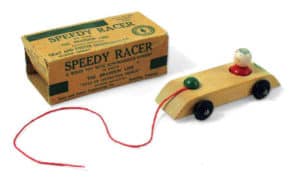 "People would drive from all over the county to go to our shipping dock," said Malcolm Cooper Jr., adding that the organization soon decided to shift their focus again, keeping an eye to the future and moving fully into the housewares industry. 
In the 1970s, Cooper had the idea to expand beyond cutting boards and designed and crafted a slanted knife block. It was the first of its kind. He's also responsible for the revolving spice rack and the dowel constructed wine rack, which you can still purchase from JK Adams today. 
The younger Cooper has been an integral part of JK Adams' growth since the early 1970s. But if you ask him, he'll tell you he's been in the business much longer.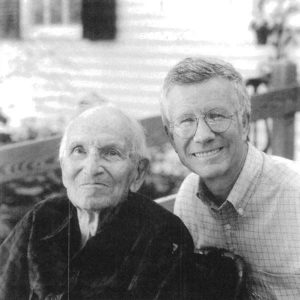 "I've been in the business every day of my life," he said. "My father purchased half interest in the company the day I was born."
For Cooper, JK Adams is more than just a business. 
"I could go on for hours and hours. It's my family business, so it's my livelihood and has been family's livelihood since 1949. I would get off the bus and go do homework in the shop," he said. 
The Best of the Best
In addition to the hand-crafted items they produce – including wooden bowls, carving boards, slate servers, and stemware racks (just to name a few) – they curate and stock the very best products from other companies as well. 
This includes specialty foods and gifts, including Dorset Maple Reserve syrup, Lake Champlain Chocolates, Vermont Maple Sriracha, Fat Toad Farm Goat's Milk Caramel, Baird Farm Farmhouse Maple Ketchup, Castleton Crackers, and more.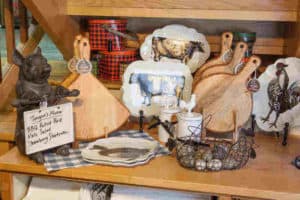 Yes, JK Adams has everything you need to cook a meal, and to serve it.
It's hard not to feel a little sentimental when you walk through the showroom, looking for items for yourself or to gift others. You think of the friends you'll laugh with over dinner – served family-style on a JK Adams lazy suzan – or your grandchildren silent at Thanksgiving dinner finishing the turkey you fixed on their carving board. 
All of their products are made with love and care by employees who count their time with the company in not years, but decades. Their most tenured employee has been with them for more than 50 years and many have been with the company 30 years or more. A platform high above the factory floor allows you to witness first-hand the skill, patience, and craft that goes into producing each piece. 
With timeless products that are both functional and beautiful, it's no surprise that JK Adams products are in high demand by national brands like Williams-Sonoma, Crate & Barrel, Sur La Table and Uncommon Goods.. 
When You Go
In the late spring through the summer, you can pick up fresh vegetables from another Dorset-based business, Someday Farm, which has a large farm stand in the corner of the JK Adams parking lot. 
JK Adams is home to the Dorset Farmers' Market in the winter months. Their factory floor overflows with vendors selling homemade baked goods, dog treats, jams and jellies, and much more.